Powerball Media Center
News Releases
Video
Press Contacts
Media Info
Logos
Draw Results
Latest News
Latest Videos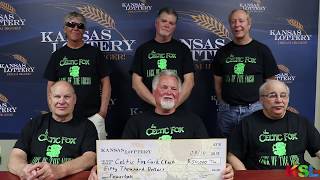 Celtic Fox Card Club Wins $50,000 on Powerball
For 15 years, they've played the same numbers. A combination of their birthdays!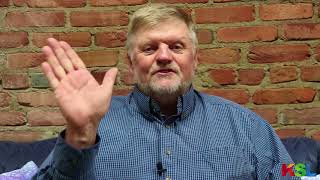 Kansas man wins $1 million Powerball prize
Richard Vantuyl, Jr. from Leavenworth, Kansas said he only buys 1 ticket at a time.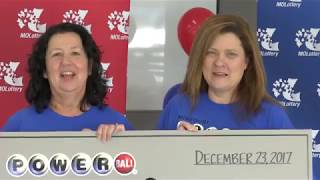 166 co-workers win $1 million playing Powerball
166 US Tool employees won a $1 million Powerball prize in the  Dec. 23, 2017 drawing.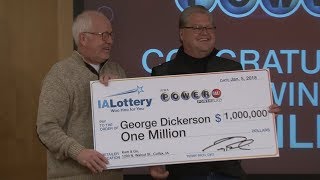 $1 million Powerball winner
Meet Iowa's first millionaire of 2018 - George Dickerson of Colfax!
Press Contacts
You can reach various press staff for questions about the Powerball game in your state.
For general information about the Powerball game and Jackpot history, please visit the Media Info tab.
National media inquiries can be directed to letters@musl.com.
Export All Contacts
PDF
No press contact found for that state.
General Information
For Powerball draw results in text format, click here.
For Powerball pre-test results, click here.
For an expanded history of MUSL, including information on remote draws and ball sets, click here. 
Where your $2 goes
50% of a ticket sale goes to fund prizes
35% of a ticket sale benefits the good causes supported by lotteries
6% of a ticket sale goes to retailer commissions
9% of a ticket sale goes to operating expenses
Transfer percentages vary by jurisdiction, check with your local lottery for more information.
Logo Files
All game logos are either owned by the Multi-State Lottery Association, or are used with permission. The artwork located here is for use in articles and other news. 
Any other use of the Trademarks or Service Marks without express written permission from MUSL is strictly prohibited.