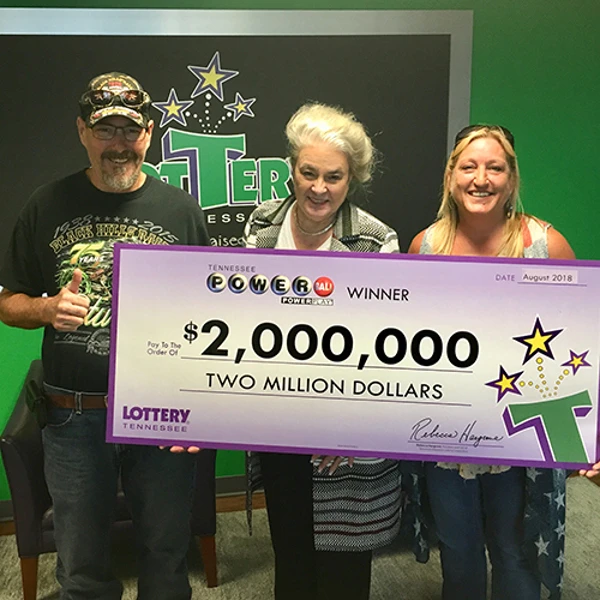 Tennessee – A Millington man who won $2 million playing Powerball last weekend said his father told him to play.
"He told me to play and dream big," said Donald Coffman, who claimed the mega-prize on Monday at the Tennessee Lottery's Nashville headquarters with his wife, Joanna. "So I did!"
The lucky ticket, purchased at Tobacco Superstore, 4734 Navy Road, Millington, matched five of six numbers drawn on Saturday, August 18. And since he added the Powerball Power Play for an extra dollar, the prize was doubled.
There was plenty of fun and lots of laughs when Rebecca Hargrove, Lottery President and CEO, handed the couple the ceremonial oversized check and chatted about the incredible experience. "We called the store about this, and they were screaming and screaming," the couple told Ms. Hargrove. "They were as excited as us."
The Coffmans say they will build a house, complete with a "Man-Diva Cave," among other plans.