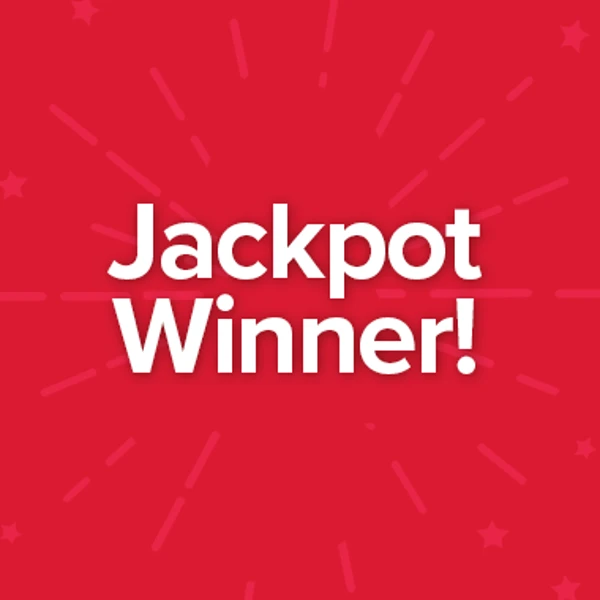 Louisiana – Ending growing speculation about the whereabouts of Louisiana's 16th Powerball jackpot-winning ticket, worth an estimated $191.1 million, Lafayette attorney Jean C. Breaux Jr. appeared at Lottery headquarters this morning [Dec. 12, 2017]with it and claimed the prize via a Power of Attorney on behalf of his client, a three-member family partnership.
The group, 292 Family Partnership, opted for the lump sum prize payment option equal to the cash value of the jackpot, which was $119,492,685 for the Oct. 25 drawing. The payout represents the largest single prize ever won in the Lottery's 26-year history.
In a prepared statement, partnership members related their enthusiasm: "We are absolutely elated that we won. We are a quiet family and prefer not to be treated as celebrities. As for our plans, we like to travel and will continue to do that -- may even upgrade a bit! For those that say you'll never win, well never was on October 25th!"
Breaux said his clients played the Lottery regularly, keeping copies of their Powerball tickets. In fact, the winning ticket purchased by one of the members was taken to work with him offshore and back via helicopter! "The winner checked the numbers against an older ticket on his phone and did not check the correct ticket until two members spoke on the phone," he shared.
Partnership members had a long-standing agreement to share their winnings should they win, a promise made good. The partnership received $83,644,879 after state and federal tax withholdings, with which they will "partially retire."
"It's a landmark day at the Lottery," said Lottery President Rose Hudson. "One of the best parts of our job is getting to hear Louisiana winners' stories and share in their life-changing experiences. We are pleased to welcome these new winners to the Lottery's Powerball millionaires club which is over 70 winners strong!"
This historic winning ticket was sold at Brownie's, located at 150 West Maple in Eunice. Retailers since the Lottery's inception, the store received a bonus of $25,000 for selling this winning ticket. Owner Jeffery Duplechin said he plans to take his family on a small vacation with some of the windfall.
"I'm very excited to put Eunice on the map with this big win!" Duplechin said, while admitting he isn't surprised Brownie's sold the jackpot winning ticket. "It's well known that successful tickets are sold here."
The winning numbers for the Oct. 25 drawing were 18-22-29-54-57 and the Powerball was 8.
This latest winning ticket brings the total number of Powerball jackpot winning tickets sold in Louisiana to 16 since the Lottery joined the multistate game in 1995. The last time a Powerball jackpot-winning ticket was sold in Louisiana was May of 2013. This prize is also the largest single amount won in Louisiana Lottery history. Previously, the largest prize won in Louisiana was a $97 million Powerball jackpot from the Jan. 16, 2008, drawing, which was claimed by a Metairie man.