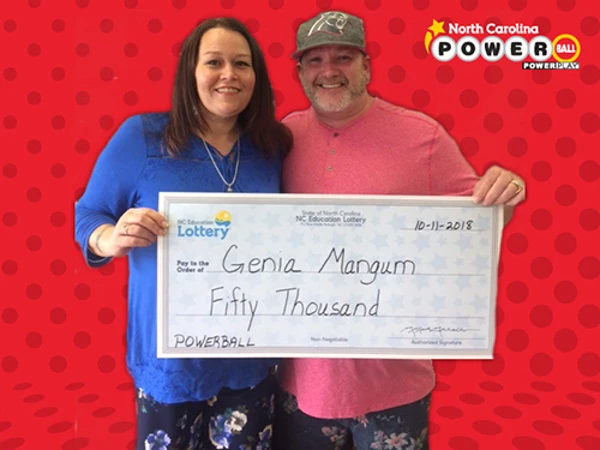 North Carolina – Genia Mangum of Vanceboro said she can take a dream honeymoon trip thanks to her fiancé who surprised her with a $50,000 Powerball gift three days before their wedding.
"It's the best wedding gift I could ask for," said Mangum, a machine operator. "We're getting married on Saturday. We were planning to drive to Charleston, but now we're going to fly to Las Vegas."
Mangum's good fortune happened when her fiancé stopped by the Food Lion on Cooperative Way in Farmville and bought a Quick Pick ticket for Wednesday's Powerball drawing, which featured a $287.6 million jackpot.
"He called me after midnight when he got off work," Mangum said. "He was hooting and screaming saying, 'We won! We won!' I didn't believe it until he got home and showed me the ticket."
Mangum and her fiancé claimed the prize Thursday at the claim center in Greenville. After required state and federal tax withholdings, she took home $35,150.
"It still feels unreal," Mangum said. "I never thought we'd actually win. Between this and the wedding this weekend, it's an overload of excitement!"
The $2 ticket matched four of the five white balls and the red Powerball to win $50,000. The ticket beat odds of one in 913,129.