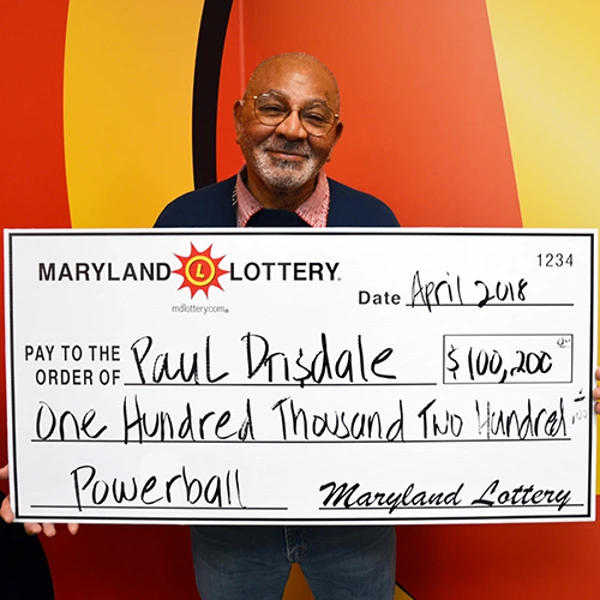 Maryland – Paul Drisdale of Potomac, an Air Force retiree, was flying high after finding out he won $100,200 playing Powerball**in the April 18* *drawing.
The Maryland Lottery player bumped into his Lottery luck at Express Mart, located at 15709 Hall Road in Bowie. He stopped in to grab a morning cup of coffee and Powerball tickets with the *Power Play *multiplier feature and went on his way. The next day brought his lucky drawing. The Prince George's County resident matched four numbers on one line, which gave him a $100 prize doubled to $200 because the Power Play number drawn was 2. On the second line, he matched four numbers plus the Powerball to win $50,000, which doubled to $100,000.
"I had gone back to the store to check a few of my tickets because I had a few winners and that was when the owner told me I had won a $100,200 prize," he said. "When I realized how much I had won, it made me realize that I could pay off a few of my credit card bills."
The lucky 83-year-old is no stranger to Lottery wins. He told Maryland Lottery officials that he has won more than $55,000 in prizes with the Virginia Lottery. Just a few years ago, he won $15,000 playing 5 Card Cash.
His winning *Powerball *numbers were a combination of family birthdays, including those for his son and grandson. Besides paying bills, the excited player said he also would like to take a trip to somewhere tropical.