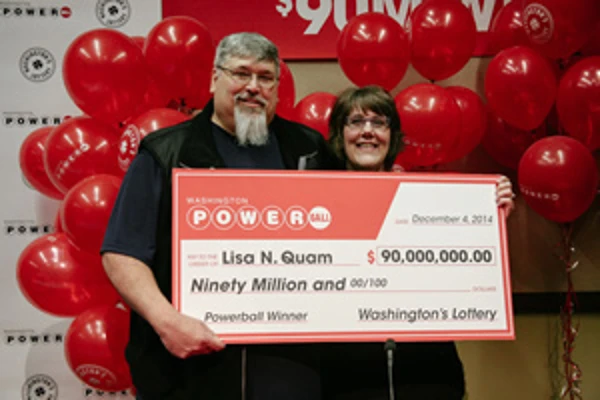 Washington – Quam shared the story that on Thanksgiving Day, she took a break from the cooking, and ran to Haggen Northwest Fresh (1406 Lake Tapps Parkway E) with her husband to pick up a newspaper with the Black Friday ads and some pumpkin spice. While in the checkout aisle, she and her husband debated whether or not to buy their kids Lottery tickets to tuck in their Christmas stockings. Although they decided against the stocking stuffers, Quam did purchase two Powerball tickets – one for her and one for her husband.
"The cashier was really nice and asked if we wanted to purchase Powerball. I said, 'Sure!' I had never purchased a Powerball ticket before."
They returned home and posted the tickets on the refrigerator. On Sunday night, Quam checked the numbers and realized she won. "I yelled to my family, 'Get up here!' They all thought I was mad and angry about something. My daughter asked, 'Is this an emergency?' and I said, 'yes!'"
Despite not sleeping a wink on Sunday night, Quam still got up to work on Monday morning. After a few days to think on it, she and her husband have both made plans to retire. "It took me a few days before I realized --- I don't have to get up in the morning!"
When asked whether she had plans for the big win, Quam emphasized that family comes first. "We have student loans just like every family, house repairs, maybe we'll buy a house for one of the kids." When pressed, Quam noted that she had picked out a new car, a Subaru Forester, and that she expected to travel more.
A long-time Washington's Lottery Scratch player, this is Quam's first big win. She and her family had not decided whether to choose the cash option ($56,818,182.00) or an annuity of 30 payments.