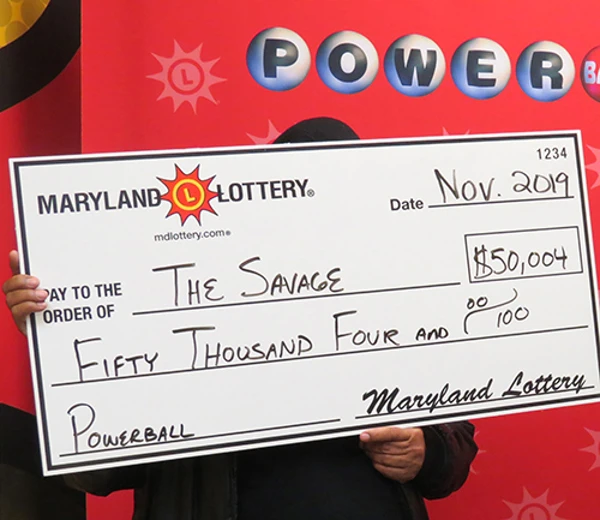 Maryland – A Bowie, Md. man who plays his favorite Maryland Lottery games twice a week recently notched a $50,004 Powerball**win.
The 69-year-old fan, who dubbed himself "The Savage," said he enjoys playing Powerball, Mega Millions, Multi-Match and Bonus Match 5. This time, Powerball did the trick and delivered the big win in the Nov. 20 drawing.
"The Savage" runs a family heating and air conditioning business. He said a change in his game-playing routine led to his prize. When he got so busy that he forgot to purchase his usual batch of tickets, his wife stopped to buy them at a 7-Eleven in Rockville, Md.
"She came home and put the tickets on my desk," said the father of two adult sons. "I didn't even get a chance to check them until days later."
What a surprise awaited him!
The lucky winner said he seldom checks his tickets right away. It was Nov. 22, two days after the drawing, when he discovered his big win as he was checking about two weeks worth of tickets. One by one, he scanned the tickets without finding a major prize.
"And then, BOOM, there it was – a $50,004 winner!" he recalled.
The $10 quick-pick ticket his wife purchased had five lines of numbers on it. The last line on the ticket matched four of the five white balls and the red Power Ball from the Nov. 20 drawing, giving him a $50,000 prize. Matching that last white ball would have delivered the jackpot. He also matched the Power Ball number on one of the other lines, adding another $4. He first called one of his sons to share the news and then he called his wife.
"He was too calm saying he only won $50,000," said the winner's son who accompanied his dad to claim the big prize. "It really would have been something if it was the jackpot."
"The Savage," who also has two grandchildren, said the winnings will help to pay business expenses. He added that he'll continue to play his favorite games and plans to return to the Maryland Lottery's Winner's Circle to claim a big jackpot one day.