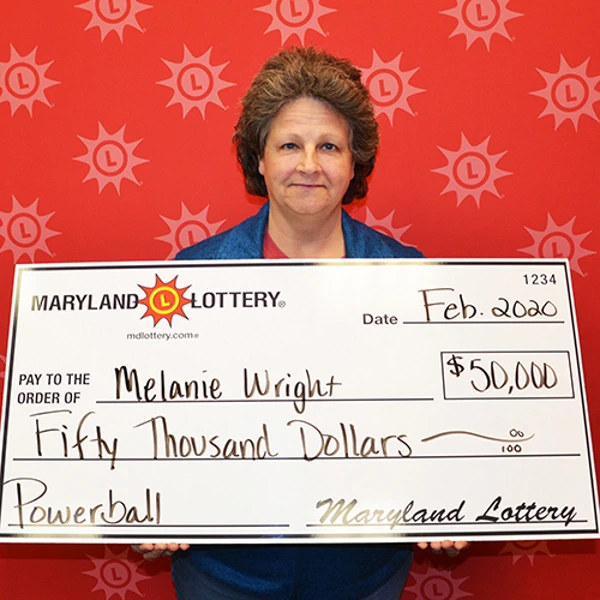 Maryland – Melanie Wright of Baltimore left Maryland Lottery headquarters a happy woman after claiming a $50,000 third-tier prize from the Jan 29 Powerballdrawing.
A veteran Lottery player, Melanie has tried her luck with Powerball, Mega Millions, Multi-Match, Pick 3 and Pick 4for 20 years. Previously, the city resident had won only small amounts from the various drawings. The $6 quick-pick ticket she bought for this drawing delivered a far different outcome.
Her winning ticket carried the numbers 9, 12, 15, 43 and 60 with a 2 Powerball, matching the drawing's numbers almost flawlessly. She missed winning the jackpot because her ticket had a 43 instead of the winning 31 number.
After confirming her $50,000 win, the 54-year-old rushed to tell close family members about her Lottery luck. Melanie's plans for her fortune include paying off bills, buying new furniture, making home improvements and saving a portion of the sum for a rainy day.
The Lottery fan was the only Marylander to win $50,000 in the drawing, which resulted in the $396.9 million jackpot being hit by a Florida player. The current Powerball jackpot is at $50 million for the Wednesday, Feb. 5 drawing. The cash option is $35.8 million.
Melanie found her winning ticket at Whitey's Liquor, which is located at 803 N. Hammonds Ferry Road in Linthicum Heights, Md.. The lucky store has sold several $10,000 winning scratch-offs in recent years.