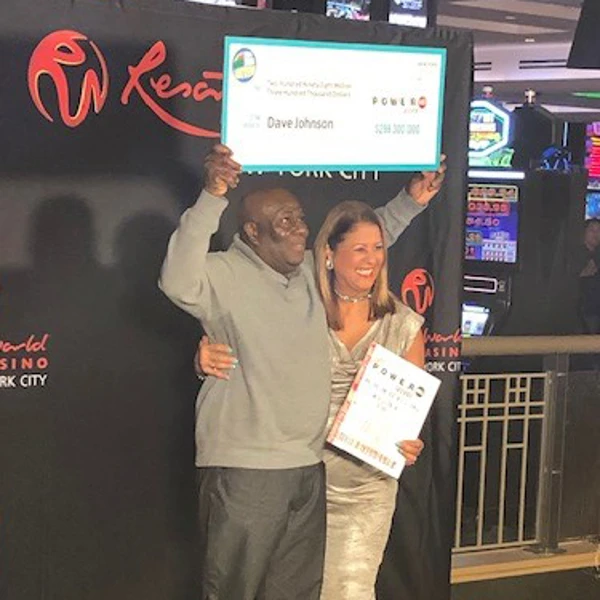 New York – Fifty-six-year-old David Johnson of East New York has claimed the $298.3 million jackpot for the December 26, 2018 Powerball drawing. Johnson has the distinction of winning the second-largest jackpot in New York Lottery history.
The winning Powerball numbers for the December 26th drawing were 5-25-38-52-67, with Powerball 24. Johnson has opted to take the cash value of the annuitized prize, a single lump sum payment totaling $180,227,550. His net check will total $114,091,248 after required withholdings.
Johnson was presented his winnings today by Yolanda Vega of the New York Lottery at Resorts World Casino in Queens.
Johnson said that he did not realize that he'd won the jackpot until he was alerted by a co-worker: "I got a call that the winning ticket was sold at the store where I buy my tickets. I went to the store and gave the ticket to the clerk to check. He scanned it and said 'congratulations.' I needed to see it for myself, so I scanned and saw it read BIG WINNER."
Since he found out he'd won, he said it's been an exciting time.
"I can't even eat. I start and can't finish my food. I'm happy with joy inside."
Johnson, a native of the country of Jamaica who came to the U.S. at age 16, purchased his ticket at Arnold's Service Station on Linden Boulevard across the street from Iberia Foods where he is employed. He said he always plays Mega Millions, Powerball and Lotto because "If I win, I want to win something big."
Johnson's win was the third time consecutive Powerball jackpot win by a New Yorker in 2018. In October Robert Bailey, of Harlem, won a $343.9 million jackpot. In August the Sea and Sand Trust won a $245.6 million jackpot.
New York Lottery Director Gweneth Dean noted that the Powerball jackpot win ticket sales also had a ripple effect in New York. During the 16-week roll-up jackpot roll up that began on October 31 and ended with Johnson's big win on December 26, Aid to Education accrued more than $36 million and Lottery retailers earned $2.1 million in commissions.
Overall, the New York Lottery contributed $1,337,283,719 in Lottery Aid to Education to school districts throughout the five boroughs of New York City during fiscal year 2017-2018.