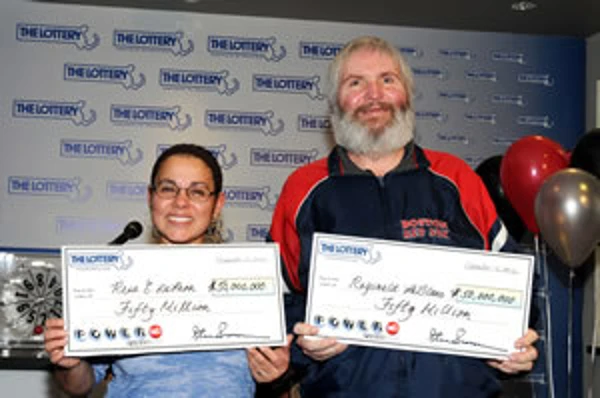 Massachusetts – Yesterday's historic 12/12/12 date proved to be very lucky for two coworkers in Massachusetts after the quick pick ticket they purchased together matched all five numbers plus the Power Ball selected in the Wednesday, December 12, 2012, drawing to win the multi-state game's $50 million jackpot.
Rosa DeLeon of Arlington and Reginald LeBlanc of Lexington, who are co-workers at Costco in nearby Waltham, Massachusetts, have been jointly purchasing two tickets for the twice-weekly drawn game over the past 10 months. Of the two Powerball tickets the duo buys, one is always a quick pick ticket and the other is comprised of numbers that DeLeon's father used to play before his passing. DeLeon purchases the tickets, writes "Reggie's" name on the back, along with her own, and always makes a photocopy for him.
It was LeBlanc who first realized that the quick pick, bearing the numbers 08-10-25-36-44, Power Ball 28, was about to provide them with the biggest payday of their lives after seeing the numbers flash across the television screen in the break room. He quickly informed DeLeon, who was in absolute disbelief. They both left their workplace for the afternoon to verify the win with the Lottery.
The coworkers elected to receive the $33,003,300 lump sum cash option on the prize and after taxes will receive a one-time check for $23,102,310. They plan to split the winnings evenly.
DeLeon, a 52-year-old married mother of five, plans to buy a house and to take care of her family with the winnings. LeBlanc, who is 54 and single, also plans to buy a home and will be investing in dental work which he has been unable to afford until now.
DeLeon and LeBlanc purchased their winning ticket at Lexington Shell located at 915 Waltham Street in Lexington. The store owner will also benefit from this jackpot win by receiving a $50,000 commission for selling the lucky ticket.