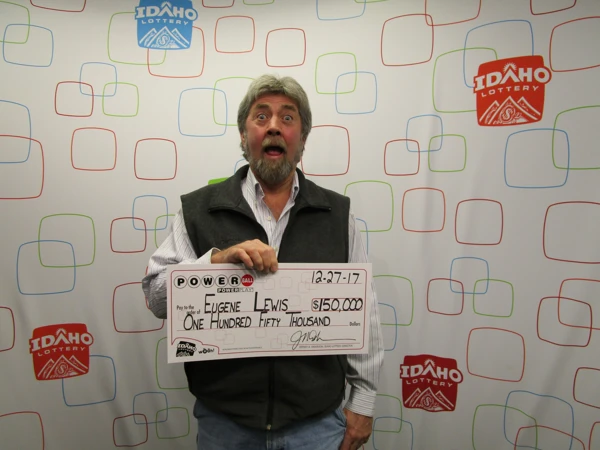 Idaho – While traveling between Idaho and Utah for a Foo Fighters concert in mid-December, Eugene Lewis and his wife made a quick travel stop at the Top Stop in Malad. After freshening up, they purchased a Powerball ticket before continuing on their journey.
Two weeks later, the couple found themselves in Boise collecting on their winning ticket - a ticket which matched four of the first five numbers and the Powerball, plus had the PowerPlay.
When he checked the ticket, Lewis called his wife and said, "What do you win if you match four of the first five and the Powerball?" She replied, "A lot of money! I hope you had the PowerPlay, too!"
He did. Matching four of the first five numbers wins a player $50,000. Lewis' ticket, though had the PowerPlay, which multiplies non-jackpot winning tickets by the number selected for the draw. On December 13, that number was 3, turning his $50,000 ticket into a $150,000 winner!
Lewis says he plans to invest his winnings for future retirement. That and he might consider joining a country club to play golf.