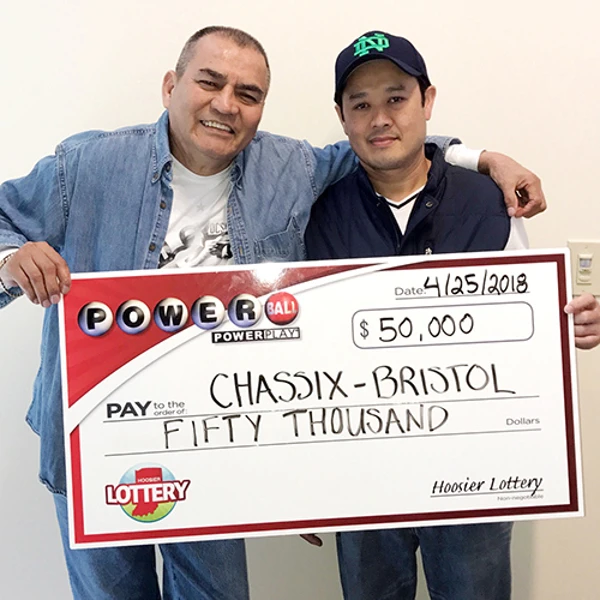 Indiana – A group of northern Indiana factory workers claimed their $50,000 Powerball prize just in the nick of time, thanks to news coverage.
Six employees at Chassix in Bristol have been playing Powerball together for about five years. The leader of the group, Jorge Dominguez, purchases the tickets from the same retailer every time: 7-Eleven, 102 W. Vistual St., Bristol.
Jorge's adult daughter saw news coverage about a winning Powerball ticket sold by that 7-Eleven expiring soon. Knowing that her father frequents that location for the group's tickets, she contacted him and told him to check his tickets. Jorge did a cursory check, but he was at work and didn't have much time.
Later that day, Jorge's daughter again urged him to check his Powerball tickets, and that's when he found the winner from the Nov. 1, 2017 drawing.
All Hoosier Lottery Draw game tickets expire 180 days after the drawing. The Chassix group's ticket was set to expire on April 30.
"When a winning ticket is set to expire, the Hoosier Lottery reaches out to local media outlets, especially near the location where the ticket was sold, encouraging players to check their tickets for the winning numbers. Fortunately, these winners heard the message and were able to claim their prize," said Sarah Taylor, executive director of the Hoosier Lottery.
Jorge told his work supervisor, who initially didn't believe him. Jorge showed him the ticket and the Hoosier Lottery website with the winning numbers, and the supervisor began crying with excitement.
Jorge also played a prank on his coworker and fellow winner, Tong Saengtavnh. Jorge called Tong on a work radio and told him to immediately report to his supervisor. Tong did so, believing he was in trouble. Instead, Jorge shared the good news of the win.
Each group member won $8,333 before taxes. The win comes at a useful time for the group, as their employer is shutting down the factory in the next few months. As a result, they plan to use the money on practical expenses.
The other four winners in the group are Jose Cervantez, Esfir Kolesnitchenko, William Hart and Russell Forbes.