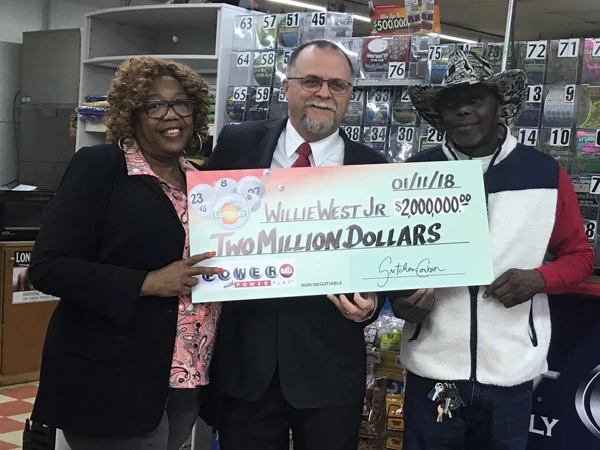 Georgia – Willie West Jr. of Cuthbert is starting the new year as a new millionaire. West was presented an oversized check Thursday for winning a $2 million prize in the Dec. 27 Powerball drawing.
One Stop Food Store, located at 374 Blakely St. in Cuthbert, sold the winning ticket.
Winning numbers from the Dec. 27 drawing were: 3-9-16-56-60 and the Powerball was 3. West matched the first five numbers using the Quik Pik feature and doubled his prize with Power Play.
According to West, he was in his yard picking pecans when he had heard there was an unknown winner in Cuthbert.
"My daughter called and told me to check my numbers," the 64-year-old said. "Then my wife came outside and told me the winner was here in Cuthbert."
After checking his ticket and realizing that he was in fact Cuthbert's mystery winner, West said that he was elated.
"The first thing I did was put my ticket in a safe place," he said.
The American Proteins employee said that he plans to use his winnings to retire.
West claimed his prize Friday at the Georgia Lottery's Columbus District Office.