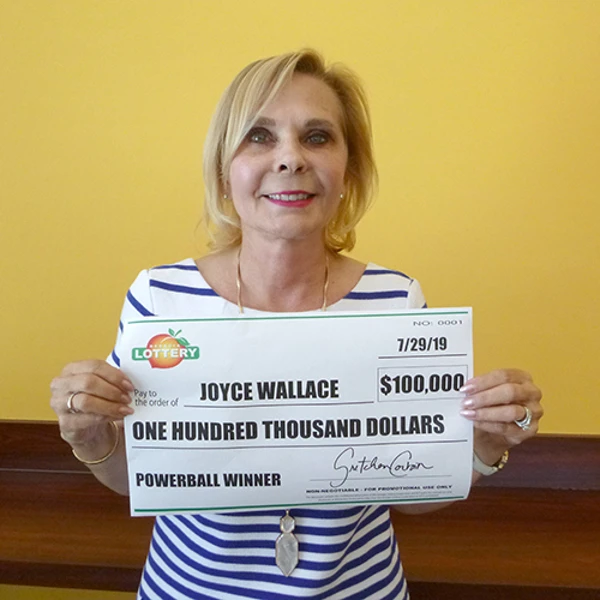 Georgia – Joyce Wallace of Savannah just had the best birthday ever. Wallace, who turned 61 this month, won a $100,000 prize in the July 27 Powerball drawing.
"We are always excited for our winners, and this is an especially fun win with it coinciding with Mrs. Wallace's birthday," Georgia Lottery President and CEO Gretchen Corbin said. "Every time you play a Georgia Lottery game, you have a chance to win, and Georgia's HOPE and Pre-K students win."
Wallace purchased her ticket through the Georgia Lottery's mobile app and matched the first four winning numbers plus the Powerball. She doubled her prize with the Power Play feature.
Winning numbers for the July 27 drawing were: 1-19-31-48-61 and the Powerball was 6.
To select her lucky numbers, Wallace said she used a combination of her birthday, as well as her mother's and husband's birthdates.
"I played the age I turned and the birthdates of my mother and husband," she said. "My mother is deceased, but she loved the Lottery and was an avid player."
After she realized that she was a winner, Wallace said she was in disbelief.
"I was in shock," she said. "I couldn't believe it. I called my husband, and he couldn't believe it either."
The lucky winner plans to use her winnings to renovate the new home she recently purchased with her husband.
"I'm so happy and surprised," she said. "I feel like my mother is smiling down on me. I'm very fortunate."
Wallace claimed her prize Monday at the Georgia Lottery's Savannah District Office.
Since its first year, the Georgia Lottery Corp. has returned more than $21 billion to the state of Georgia for education. All Georgia Lottery profits go to pay for specific educational programs, including Georgia's HOPE Scholarship Program and Georgia's Pre-K Program. More than 1.8 million students have received HOPE, and more than 1.6 million 4-year-olds have attended the statewide, voluntary prekindergarten program.