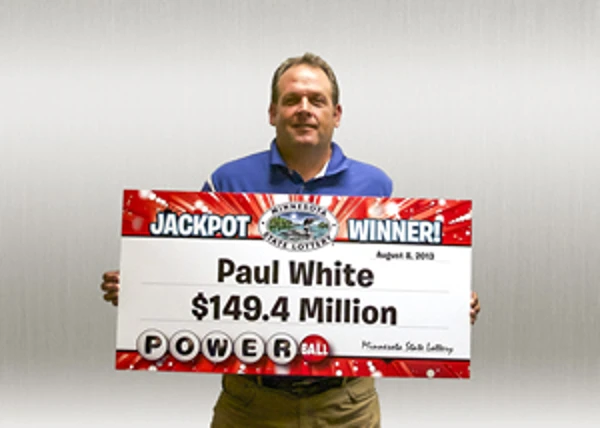 Minnesota – Paul White said he's imagined winning the Powerball jackpot "so many times in my head." His dream became reality when the second set of numbers on his five-line quick-pick ticket matched the numbers drawn last night to win a share of the $448.4 million jackpot. Two tickets sold in New Jersey also won the jackpot.
White, a project engineer at Elliott Contracting in Minneapolis, said that he learned he won the jackpot this morning after his significant other called him at work and told him there was a jackpot winner in Minnesota. White knew he had two tickets with the Powerball of 32. He checked the ticket and discovered the remaining numbers on one of those lines matched the numbers 5-25-30-58-59 and he was the winner of the $149.4 million jackpot. He selected the $86 million cash option.
White said some of his winnings will help his family. White says, "I feel this pressure off my shoulders; that you carry every day with you. I have some kids. Am I going to be able to pay for them to go to college? Am I going to be able to take care of them if they have health issues? All these things; you don't ever have to worry about them again. It's amazing."
Holiday, 1442 N.E. Crosstown Blvd. in Ham Lake, sold the winning ticket. The store will receive a $50,000 bonus for selling the winning ticket.