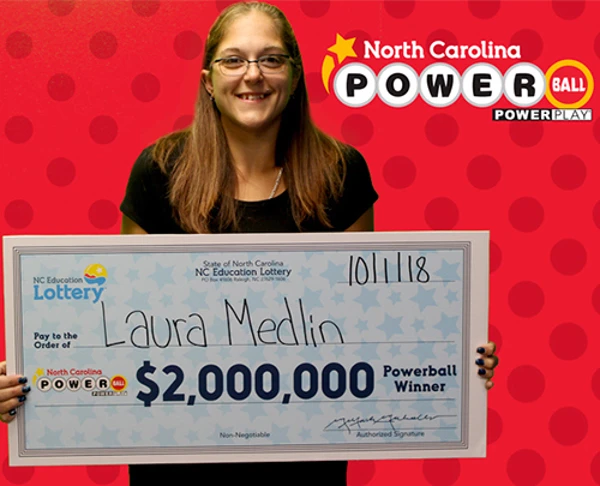 North Carolina – Laura Medlin of Concord said she plans to make her dream of owning a home and horses come true after she won a $2 million Powerball prize.
"I've been renting ever since I moved out on my own," Medlin said. "I want a house with land and I want horses. I haven't had a horse since I was 16, and I want my two girls to know what it's like to have a horse and to experience the bond that comes."
The school bus driver's good fortune happened Saturday afternoon when she stopped at the Quik Trip on Concord Parkway South in Concord and bought a $3 Power Play Powerball ticket. She found out she won the next morning when she took the ticket back to the store and had the clerk scan it.
"She told me the prize was so big I had to come to Raleigh," Medlin said. "I didn't realize I actually won $2 million until I came here. I couldn't speak when I found out. I kept telling myself, 'Don't pass out. Don't pass out.'"
Medlin claimed the prize Monday morning at lottery headquarters in Raleigh. After required state and federal tax withholdings, she took home $1,410,021.
"I feel like I'm in a dream," Medlin said when she got the check. "I'm so excited!"
The ticket matched the numbers on the five white balls to win $1,000,000. Because she added the $1 Power Play feature, the prize doubled to $2 million when the 2X multiplier was drawn. The ticket beat odds of one in 11.7 million.