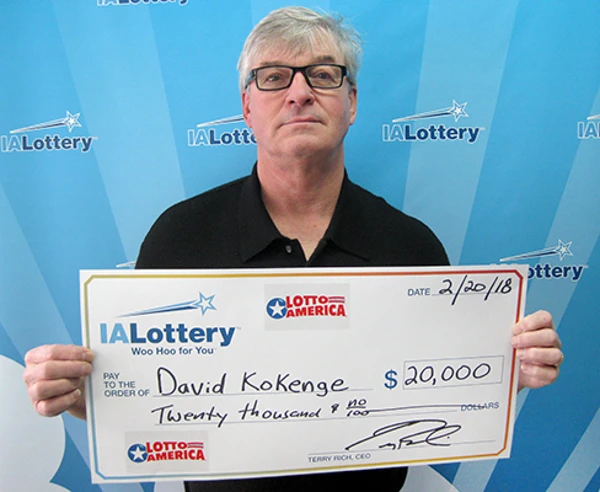 Iowa – A Council Bluffs man couldn't believe his eyes when the self-checker machine read $20,000 after scanning his Lotto America ticket.
"So I ran it through probably half a dozen times," laughed Kokenge. "It might have been more than half a dozen."
David Kokenge, who is 66 and recently retired, was just one number away from winning a big Lotto America jackpot in the Feb. 14 drawing. He matched the first five numbers, but missed the Star Ball℠to win a $20,000 prize.
"By the time I left [the store] I was shaking," explained Kokenge as he claimed his prize Tuesday at the lottery's regional office in Council Bluffs. "I had this goofy grin on my face, but I just kind of walked out of there like, 'Wow!'"
The winning numbers in that night's $20.99 million jackpot drawing were: 1-2-13-15-28 and Star Ball 10. The All Star Bonus℠multiplier number was 2. No one won the Lotto America jackpot that night and it has now grown to an estimated $21.41 million for Wednesday's drawing.
Kokenge purchased his winning ticket at Lakeside Ampride, 4040 S. Expressway St. in Council Bluffs and said he and his wife, Mary, already have plans for the winnings.
"I was looking for another vehicle. I've been looking for about a month. So this, we were talking about this," he said. "This will help quite a bit."