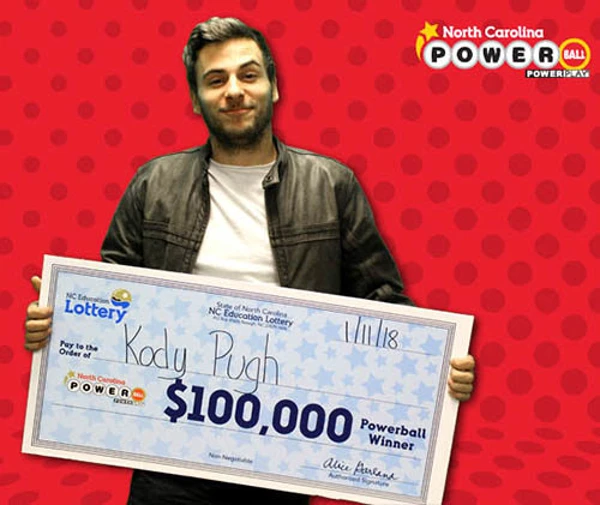 North Carolina – Kody Pugh of Conover is celebrating his good fortune after he won $100,000 playing Powerball.
"It was heart racing," Pugh said of the win. "It's crazy! It still hasn't hit me."
Pugh's good fortune happened when he stopped by the Citgo Food Mart on East Conover Boulevard in Conover to get a lottery ticket.
"I don't play Powerball," Pugh said. "I usually play Pick 3, but I just had a feeling to switch."
He got a ticket for the Dec. 30 drawing, and it beat odds of one in 913,129 to win the prize.
"At first I thought I only won like $4," Pugh said. "But when I showed it to my family and they started hollering and going crazy, I knew I had won something else."
Pugh claimed the prize Thursday at lottery headquarters in Raleigh. After required state and federal tax withholdings, he took home $69,501. Pugh says he plans to use some of the money to get a new car. He also wants to take his mom on a Las Vegas vacation.
The ticket matched the numbers on the four white balls and the Powerball to win $50,000. Because he added the $1 Power Play feature, the prize doubled to $100,000 when the 2X multiplier was drawn.