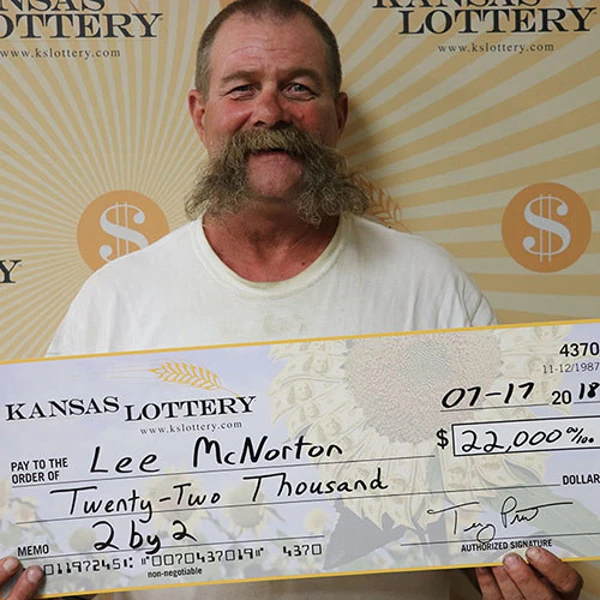 Kansas – Lee McNorton of Olathe is becoming a regular visitor to Topeka. In 2016, he won a $15,000 shopping spree at Sears in our Holiday Dash second chance promotion. Now, less than two years later, he's back in Topeka with a $22,000 2by2 win after matching both Red ball and White ball numbers in the July 14 drawing!
"I'm happy to make the trip to Topeka any time," said McNorton with a big smile. "We've been very lucky lately, and it's been a real blessing. We're definitely going to keep playing!"
McNorton found out he was a winner while getting ready for work on Sunday morning. "My wife is the one who keeps track of our tickets, and she saw where someone in our region had won 2by2. So she checked the tickets and saw it was a winner before I did," said McNorton.
"When I got into the kitchen, she didn't let on that she knew we had won. She asked me if I had checked the tickets yet. So I opened up the Kansas Lottery website and checked our numbers and said 'I think we won!' and started running around the house while she just laughed at me," McNorton added.
McNorton said the winnings will help out the whole family. "My daughter is in the process of moving, and she could use some help with expenses. My wife said she wants some new cookware for us in the kitchen. And I need a new windshield for my motorcycle!"
The winning ticket was sold at Price Chopper 700 at 175 North Porter Street in Olathe. 2by2 is a nightly draw game where players have a chance to win $22,000 every night!