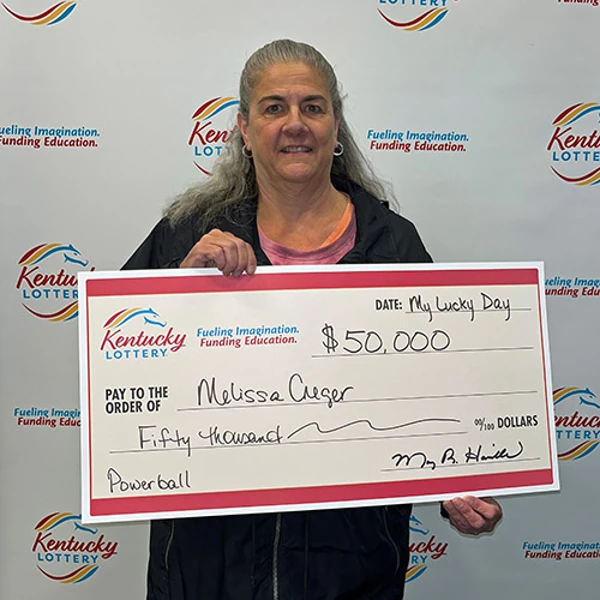 Kentucky – Melissa Creger of Simpsonville was at a restaurant eating with her husband when she checked her Powerball ticket from the October 12th drawing.  It was that moment she found out she had won $50,000.  "She just held up her phone with her hand shaking so much I could hardly see what she was showing me," her husband said.
"I didn't believe it, so I double-checked it on the website once we got home.  That's when we believed it was real," Melissa said.
Her winning ticket matched four of the white ball numbers and the Powerball to win the game's third prize.  Melissa chose the Quick Pick option, letting the terminal pick her numbers.
She told lottery officials she usually buys her tickets at Kroger but since they were near a Thorntons in Shelbyville, they stopped there.
Melissa said her husband had been playing the lottery since 1981 when he lived in New Jersey.  Since moving to Kentucky, they play Powerball and Mega Millions every draw.
Later that day, Melissa received a check for $35,500, after taxes.  The couple had just gotten an estimate for a deck they were planning to build and may put a down payment on a car with the extra money.