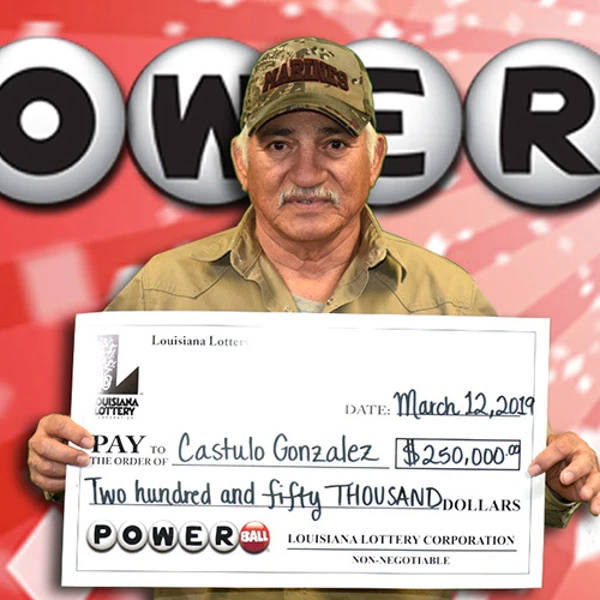 Louisiana – Castulo Gonzalez of Sinton, Texas, will be returning home from Louisiana $250,000 wealthier. The winner, who is staying in the area for a short period of time while working at a Baton Rouge plant, purchased three Powerball tickets at Port Allen retailer 415 South Truck Stop for the Feb. 27 drawing. Nearly two weeks later, he learned one of those tickets was worth a quarter of a million dollars!
"I usually buy Lottery tickets during the week, then bring them to a store to be cashed out on my day off," Gonzalez explained. When his winning Powerball ticket was scanned on March 12, the cashier received a curious message instead of a winning amount. "Neither one of us knew how much the ticket was worth, but the cashier said I had to go to the Lottery office right then!"
While making the drive to Baton Rouge to claim the prize, Gonzales called his wife at their home in Texas to tell her the news. "I still didn't know how much we had won, but my wife said, 'We are going to Paris!'" Gonzalez recalled with a laugh.
Gonzalez received $177,500 after state and federal tax withholdings. After being handed his official check, the winner grinned and quipped, "I think that's enough for Paris, right?"
The winning numbers for the Feb. 27 Powerball drawing are 21-31-42-49-59 and the Powerball was 23. Gonzalez's quick-pick numbers matched four out of five white balls drawn, plus the Powerball. His match 4/5 + PB prize of $50,000 was multiplied by five because he added Power Play to his ticket.
For an extra $1 per play, players who add Power Play can increase any non-jackpot winnings up to $2 million. During each Powerball drawing, a multiplier is randomly selected. Prizes from winning tickets with Power Play will be multiplied by the number of the multiplier drawn, up to five times.