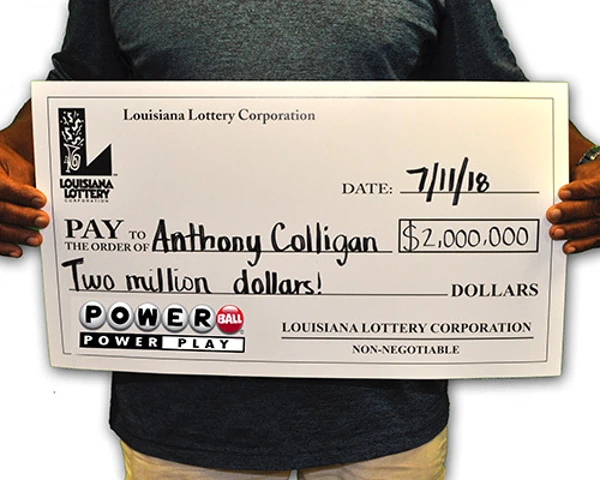 Louisiana – As Saint Landry resident Anthony Colligan walked into work on Monday, June 25, one of his tennis shoes broke apart. While the 57-year-old started to duct-tape it back together, he remarked "It's funny that a millionaire would be walking into work with duct-taped shoes." His boss began to chuckle, but little did he know, Colligan had won $2 million during the Powerball drawing over the weekend!
Colligan's fiancée Rox happened to be checking his Powerball tickets the morning after the drawing when she found the big winner. She immediately ran to wake her fiancé with the good news. "I said 'You're going to want to wake up, Anthony. You won the Lottery!" she shared.
The winning ticket was purchased at 1 Stop in Grand Coteau. Colligan said he stops there sometimes multiple times a day to get a drink. He usually plays the Lottery while at the store, but he became even more interested when 1 Stop sold a $350,000 Lotto jackpot winning ticket this past December. The lucky store will receive a one-time selling bonus of $20,000, which is 1 percent of the prize, for selling Colligan his ticket.
The winner received $1,420,000 after state and federal tax withholdings. He and his fiancée made the trip to Lottery headquarters on July 11 to claim the prize.
Colligan plans to invest his winnings and keep working as a veterinary's assistant at Baronne Veterinary Clinic. "I love the clients and people I work with," he explained. "I couldn't quit. I get sad on Sundays, because I'm not working!" Though he isn't planning to make any extravagant purchases soon, Colligan added that he "might buy a zero-turn lawn mower."
The winning numbers for the June 23 drawing were 16-29-43-45-56 and the Powerball was 25. Colligan's numbers matched the five white balls drawn, but missed the Powerball number. His match-5 prize of $1 million was doubled, however because he added Power Play to his ticket.
For an extra $1 per play, players who add Power Play can increase any non jackpot winnings up to $2 million. During each Powerball drawing, a multiplier is randomly selected. Prizes from winning tickets with Power Play will be multiplied by the number of the multiplier drawn, up to five times.