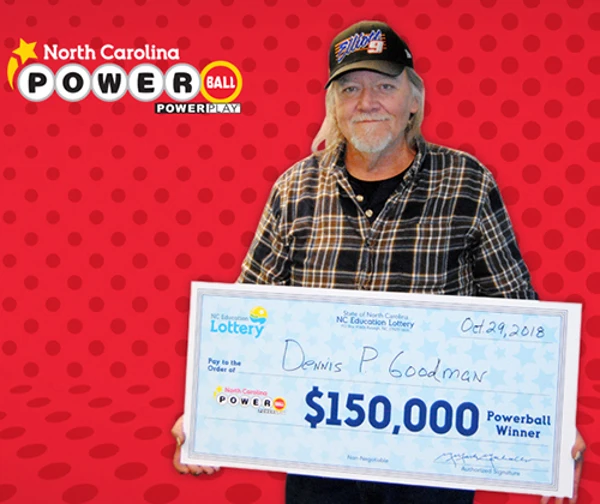 North Carolina – Dennis Goodman of Landis said his luck was so bad he told his sister to buy her own Powerball ticket Saturday because you don't want me touching yours. But Goodman's luck changed in that night's drawing, making him one of the luckiest Powerball players in North Carolina.
"I won one hundred and fifty thousand dollars," Goodman said he yelled to his sister around midnight when he checked his ticket. "She didn't believe me. I had to show her the ticket. It was a real exciting time. I didn't expect to even get my money back."
Goodman's $3 Power Play ticket was one of three in North Carolina that matched four of the white balls and the Powerball in the drawing to win $50,000. Because he purchased the Power Play feature, the prize tripled to $150,000 when the 3X multiplier was drawn.
"That $1 difference gave me an additional $100,000," Goodman said. He bought his ticket, which beat odds of 1 in 913,129, at Love's Travel Stop on Peeler Road in Salisbury. After federal and state tax withholdings, he received $105,752.
Goodman said he planned to use his prize money to pay some bills, get some dental work done, and fix up some old cars, including his 1994 Chevy S-10 with 230,000 miles on it. For fun, he said, he would like to spend a week at the beach, pier fishing.
In all, Saturday's drawing for a $687.9 million jackpot produced 109,760 winning tickets in North Carolina, including a $1 million win, two other $150,000 wins, and four $50,000 wins. North Carolina winners have 180 days to claim their prize.