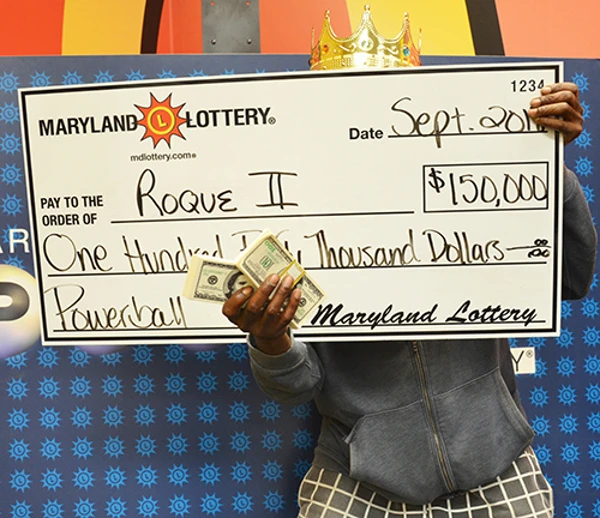 Maryland – The Powerball jackpot was set at $147 million for the Saturday, Sept. 15 drawing when "Roque II" headed to Luxe Liquors in Laurel, Md., to buy his "weekend essentials."
While there, he spotted a large variety of scratch-offs at the store counter and decided to try his luck. "Roque II," as he dubbed himself for Lottery publicity, bought several crossword-style instant tickets because they are his favorite type of scratch-off. Sadly, the games didn't carry the amount of luck he'd hoped for but, as "Roque II" said, "A win is a win."
As he claimed his scratch-off prize, "Roque II" realized the Powerball drawing was that night! The jackpot chaser spent his scratch-off prize buying a $15 quick-pick Powerball ticket with the Power Play multiplier feature. That evening, "Roque II" was busy with work and didn't see the drawing. He later drove to a nearby Lottery retailer to check his numbers.
"Originally, I thought my prize was only $15,000," said the happy dad, "but then they said it was actually $150,000!"
The Power Play multiplier of 3 for that drawing tripled his win. In all, three Marylanders won third-tier prizes and no one in the country hit the jackpot. Flooded with emotions, "Roque II" could hardly contain himself. He immediately called his son to share the good news. Monday found father and son in the Maryland Lottery Winner's Circle celebrating his big win and making plans for his prize. "Roque II" said two options are buying a townhouse and a car with his windfall.