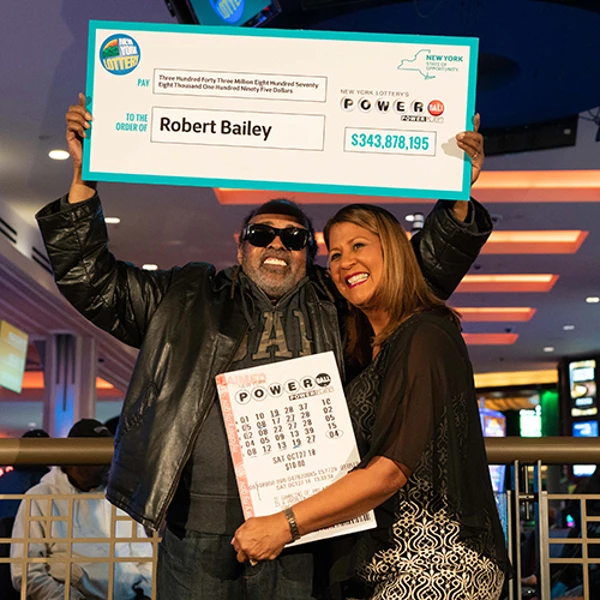 New York – Sixty-seven-year-old Robert Bailey has come forward to claim the $343.8 million winning ticket from the October 27, 2018 *Powerball *drawing. Bailey, of New York City, now has the distinction of winning the largest jackpot in New York Lottery history. His winning ticket matched all six of the numbers drawn; numbers he said he has been playing for over twenty-five years.
"A family member gave me the numbers over twenty-five years ago and I faithfully play them," explained Bailey.
The retired federal government employee purchased his lucky ticket at the West Harlem Deli on 5th Avenue in Harlem. "I buy my tickets at three of four different stores. It was raining that day so I went into the deli to get out the rain and bought my ticket there."
Bailey said he checked his ticket online after the drawing and was in shock at what he saw. "I said to myself, 'these look like my numbers.' I tried to remain calm and sat down to watch some shows I had on my DVR. I didn't sleep the rest of the night."
The winning* Powerball* numbers for the October 27th drawing were 8-12-13-19-27 Powerball 4.
Bailey opted to take the cash value of the annuitized prize, earning him a single lump sum payment totaling $198,086,518. His net check will total $125,396,690 after required withholdings. Bailey was presented his winnings today by Yolanda Vega of the New York Lottery at an event at Resorts World Casino New York City.
When asked how it felt to win an historic Lottery jackpot Bailey said, "It's a good life changer. I plan to do the right thing with the money."
As far as continuing to play the Lottery Bailey said "Yes, I will continue playing my numbers until this train runs out!"
New York Lottery Director Gweneth Dean offered her congratulations to Bailey. "We congratulate Robert on his historic Lottery win. It's good to see a new record set in New York. I should also note that this is a good thing across the board as New York also had two one million dollar winners and 26 winners of $150,000 or more for this drawing."
Dean noted that the jackpot win and increased ticket sales also had a ripple effect in New York. During the jackpot roll up that began on August 12 and ended on October 27, New York's Powerball prizes to players was more than $363 million, Aid to Education accrued more than $39 million and Lottery retailers earned $6.6 million in commissions.
This is the second consecutive Powerball jackpot won in New York this year. The most recent win came in September when the Sea and Sand Trust won the $245.6 million jackpot.
The New York Lottery contributed $ 1,337,283,719 in Lottery Aid to Education to school districts throughout the five boroughs of New York City during fiscal year 2017-2018.
About the New York Lottery
The New York Lottery continues to be North America's largest and most profitable Lottery, contributing $3.37 billion in fiscal year 2017-2018 to help support education in New York State. The Lottery's contribution represents approximately 13 percent of total state education aid to local school districts.
New York Lottery revenue is distributed to local school districts by the same statutory formula used to distribute other state aid to education. It takes into account both a school district's size and its income level; larger, lower-income school districts receive proportionately larger shares of Lottery school funding.
New Yorkers struggling with a gambling addiction, or who know someone who is, can find help by calling the State's toll-free, confidential HOPEline at 1-877-8-HOPENY (1-877-846-7369) or by texting HOPENY (467369).