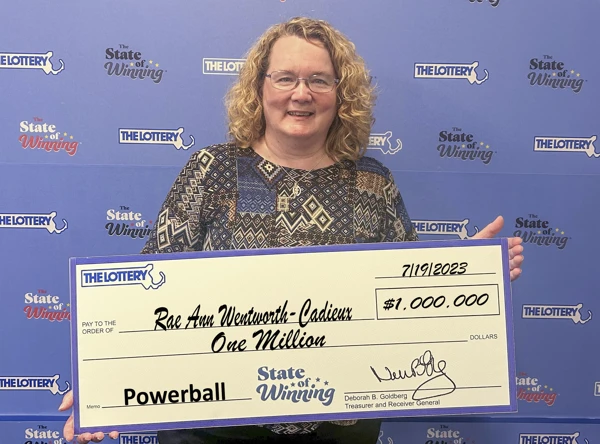 Rae Ann Wentworth-Cadieux of Hadley claimed a $1 million Powerball prize from the Massachusetts State Lottery.
Wentworth-Cadieux's winning ticket matched all five white balls in the July 19 Powerball drawing. She chose the numbers 7 and 11 for the name of the convenience store chain and used race car numbers for the remainder (10, 13 and 24). She plans to use her winnings to buy a summer home.
Her winning ticket was purchased at Pride Station & Store, 445 Russell St. in Hadley. The retailer will receive a $10,000 bonus for selling the winning ticket.