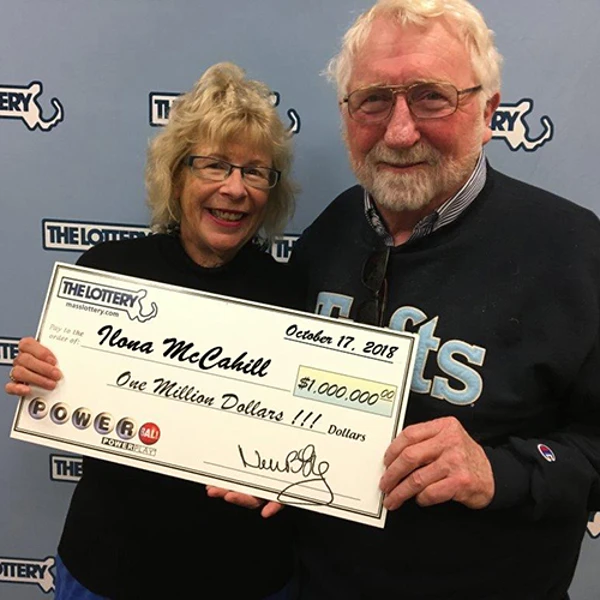 Massachusetts – Ilona McCahill of East Wareham is the winner of a $1 million Powerball prize after the first five numbers on her Quic Pic ticket matched those drawn in the multi-state game's Wednesday, October 17 drawing, which featured a $345 million jackpot.
McCahill, who was joined by her husband James at Lottery headquarters to claim her prize, received a one-time payment of $1,000,000 (less tax withholdings). At the grocery store to buy eggs, James purchased Ilona's winning ticket at Stop & Shop, 2991 Cranberry Highway in East Wareham. The store will receive a $10,000 bonus for its sale of the ticket.
Ilona stated that she plans on using some of her winnings to assist her family, while also donating a portion to charity.