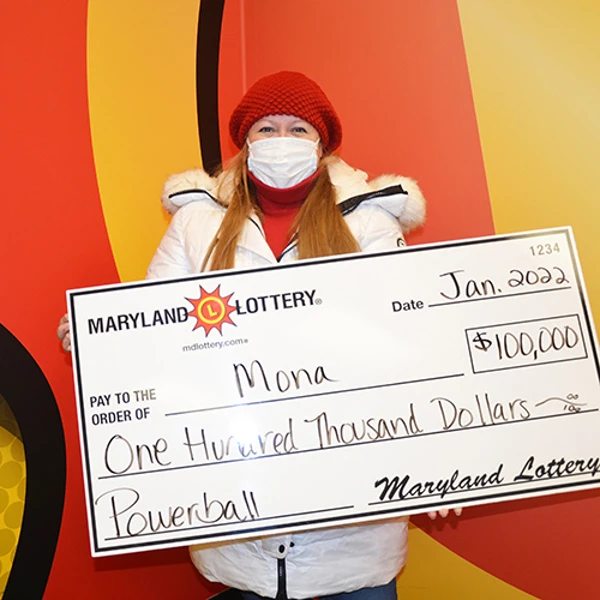 Maryland – A lucky Ellicott City, Maryland woman who goes by the nickname of "Mona" is celebrating a major Powerball win in the Jan. 10 drawing.
The 41-year-old matched four white balls and the Powerball for a $50,000 prize. However, her decision to add Power Play to the ticket for an extra $1 means she won $100,000.
"Mona" visited Harford County gas station Hanson Mystic, which is located at 1713 Hanson Road in Edgewood, Md., to buy her lucky $3 ticket. Her personal set of numbers came through with the big win!
Our anonymous Howard County player was one of two Marylanders who won third-tier prizes with *Power Play *added for the drawing. This is one of eight third-tier Powerball prizes won in Maryland in 2022.