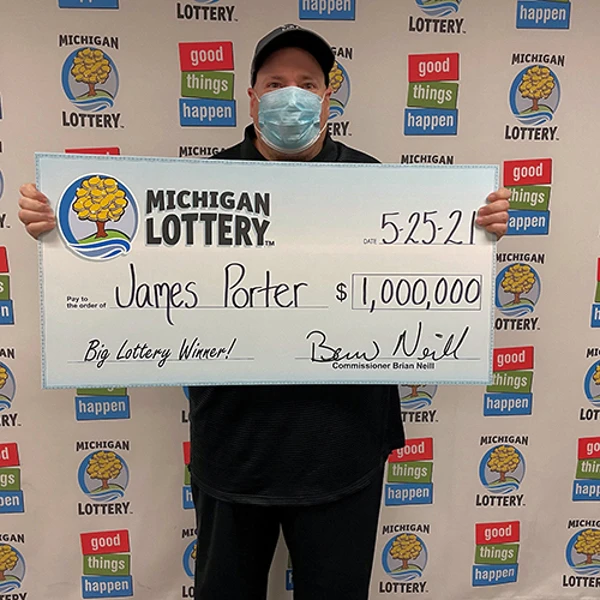 Michigan – A Flat Rock man's wish came true when he won a $1 million prize playing the Michigan Lottery's Powerball game.
James Porter, 50, matched the five white balls – 11-13-55-56-69 – in the May 19 drawing to win a $1 million prize. He bought his winning ticket at the Flat Rock Oasis gas station, located at 26102 Telegraph Road in Flat Rock.
"I checked my phone around 1 a.m. after the drawing and saw a winning ticket had been sold in Michigan," said Porter. "I stopped and made a wish that I would win $1 million before checking the numbers.
"When I looked over my ticket, I checked the numbers one-by-one, forwards and backwards a couple of times. Then, I just started crying because my wish had come true."
Porter visited Lottery headquarters to claim his prize. He plans to buy a new vehicle and then invest the remainder.
Powerball plays may be purchased for $2 each at Lottery retailers across the state and online at MichiganLottery.com. A "Power Play" option that multiplies non-jackpot prizes by up to 10 times to a maximum of $2 million may be added to any Powerball play for only $1.
The Powerball drawing takes place at 10:59 p.m. on Wednesday and Saturday and may be watchedonline at: http://www.powerball.com. Powerball tickets are sold in 45 states, Washington D.C., U.S. Virgin Islands, and Puerto Rico.