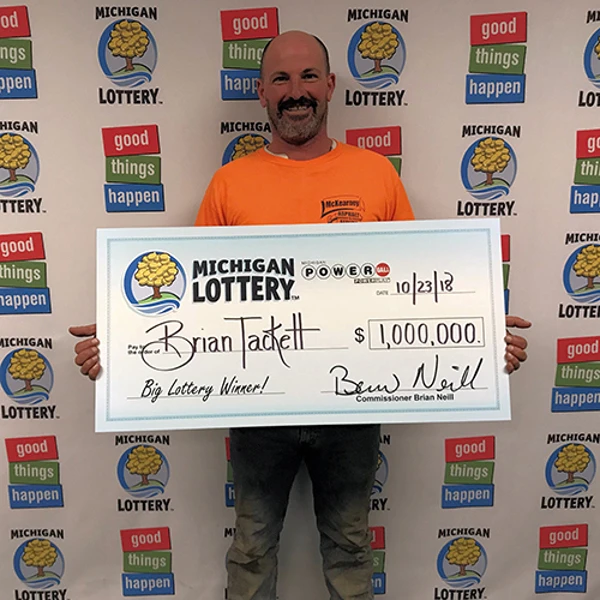 Michigan – A Lansing man is looking forward to an easier winter after winning $1 million from the Michigan Lottery playing Powerball.
Brian Tackett, 48, matched the five white balls drawn – 16-54-57-62-69 – in Saturday's drawing to win a $1 million prize. He bought his winning ticket at Holt Fine Liquor and Spirits, located at 2102 Aurelius Road in Holt. Holt is about 10 miles south of Lansing.
"I play Powerball regularly and stopped on my way home Friday night to buy my tickets," said Tackett. "The next day, I scanned one of my tickets at Speedway and the scanner told me to see the clerk, the clerk scanned it and said that she couldn't cash it because I had won too much.
"I went home to check my ticket and that is when I realized I'd matched five numbers. It was an awesome feeling to win so much cash! I have a seasonal job and in the winter work can be pretty rough, so this will help me have an easier winter."
Tackett visited Lottery headquarters Tuesday to claim the big prize. With his winnings, Tackett plans to buy a new home, pontoon boat, and then save the remainder.