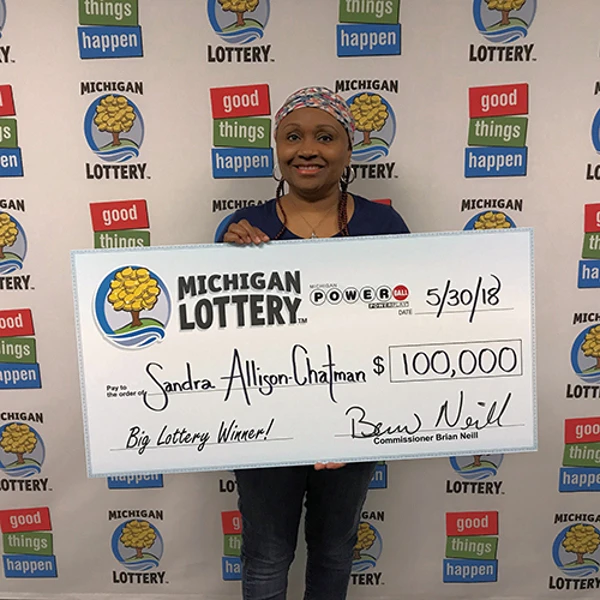 Michigan – A Macomb woman couldn't stop screaming after she won a $100,000 Powerball.
Sandra Allison-Chatman, 58, matched the four white balls and the Powerball – 09-10-12-17-23 PB: 09 – in the April 18 drawing. That usually is a $50,000 prize, but she selected the Powerplay option that multiplied the prize by two, yielding a $100,000 prize. She bought her winning ticket online at MichiganLottery.com.
"I hadn't checked my account in a few days, and when I logged in I saw an alert with a bunch of zeros," said Allison-Chatman. "At that point, I started screaming and couldn't stop.
"My husband came over to see what was going on, and when I told him he started laughing and couldn't stop. We've played Powerball for years, you just never think you're going to be the one who hits a big prize."
Allison-Chatman visited Lottery headquarters Wednesday to claim the big prize. She plans to share her winnings with her family and take a trip to Hawaii.
"It's a relief to win. This is like hitting a reset button. It gets us out of debt and helps us move towards accomplishing our goals," Allison-Chatman said.