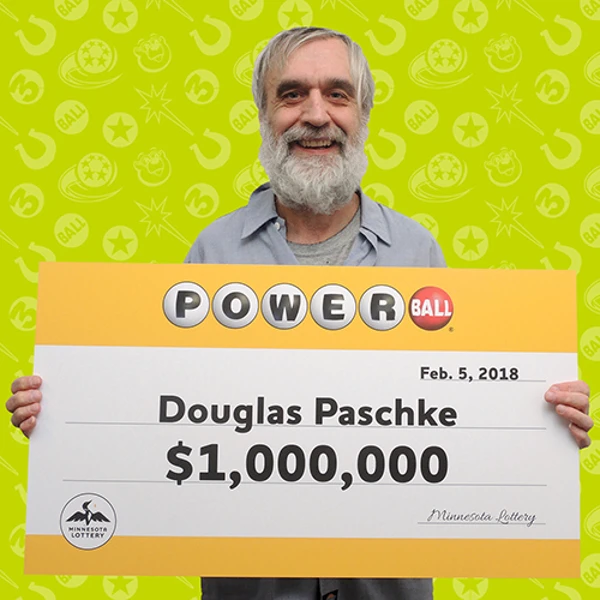 Minnesota – It has been "a little hard to sleep the last couple of nights," said Douglas Paschke of Minneapolis as he claimed a $1 million Powerballprize at the Minnesota Lottery's office in Roseville on Feb. 5.
A ticket that Paschke had purchased for the Jan. 31 drawing matched the first five numbers drawn to win $1 million.
"I've been unlucky most of my life. It's about time that my lucky star is shining on me," said Paschke. Now that he's won big, he no longer thinks of himself as unlucky. "I have a feeling that I'm not done winning," he said with a smile.
SuperAmerica, located at 5105 – 34thAve. S. in Minneapolis, sold the $1 million winning ticket. The business will receive a $5,000 bonus.