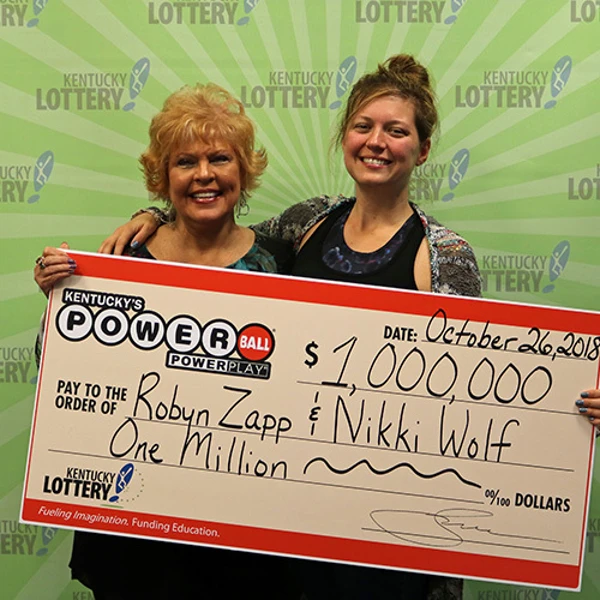 Kentucky – A mother and daughter have come forward with the $1 million Powerball ticket from the Wednesday, October 24, 2018 drawing.
Robyn Zapp, of Jeffersonville, Indiana, has been staying with her daughter, Nikki Wolf, while having renovations done on her house.
Over the past several days, Robyn had given Nikki $20 to buy Powerball and Mega Millions tickets. "I would go to the same store to buy the tickets," Nikki said. "I thought it might be lucky," she said.
On Thursday morning, after the Powerball drawing, Nikki texted her mom. Here is how the text messages between she and her mom read:
Nikki: "Somebody in Crestwood won a million dollars! " Robyn (mom): Oh hell, let me check." Mom: OMG! Do not say anything, we won a million dollars and this is not a joke."
Robyn told lottery officials, she didn't want to tell anyone in fear that it would jinx them.
The two were very excited while still in a state of shock.
"It's life changing," Nikki said. She and her husband have been working towards finishing their basement. "It's been my dream," she said.
As for Robyn, she would like to travel. Maybe take a trip to New York City.
Since the two spilt the winnings, each walked out of lottery headquarters with a check for $355,000, after takes.
The Circle K in Crestwood where they bought the winning ticket will receive a selling bonus of $10,000.