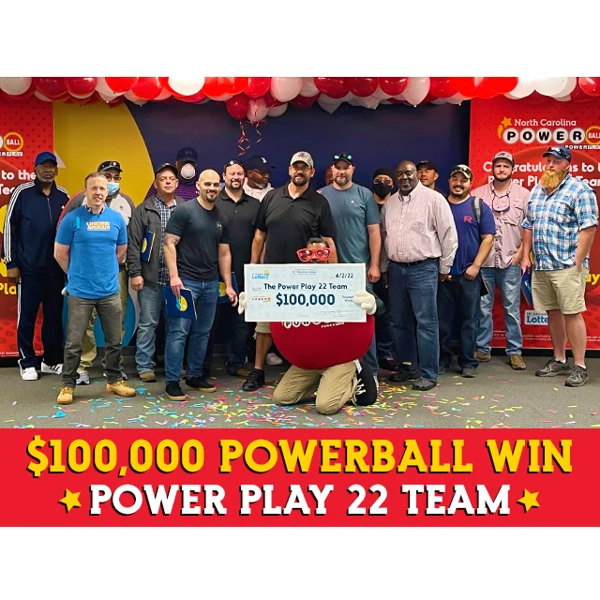 North Carolina – A tradition of playing the lottery together as a group led to 22 people winning $100,000 playing Powerball on April 2.
"It was a little close to April fool's so some of them didn't believe me," Neil Ellis, a spokesman for the group, said. "I guess they believe me now."
Ellis said a majority of the group, the Power Play 22 Team, started playing together within the last five years, but some members of the group have been playing together for over a decade. The members work together in communications as civilian employees at Fort Bragg. They live in Cumberland, Moore, Harnett, Wayne, Lee, Bladen and Hoke counties.
"It's just a good time," Ellis said. "We really enjoy it."
The winning $3 Power Play ticket matched numbers on four white balls and the Powerball in the April 2 drawing to win $50,000. The prize doubled to $100,000 when the 2X multiplier hit.
The lucky ticket came from Erwin Lucky Stop on South 13th Street in Erwin.
The group claimed the prize Monday at lottery headquarters, splitting the $100,000 prize 22 ways. After required federal and state tax withholdings, each member took home $3,225 with the exception of Ellis, who took home $3,310.
Monday's Powerball drawing offers a $288 million jackpot, or $178.3 million in cash. The odds of winning a Powerball jackpot are 1 in 292 million.
Ellis said the group would hopefully be back on Tuesday after winning the $288 million jackpot Monday night.
Powerball is one of four lottery games in North Carolina where players have the option of buying their tickets at a retail location or with Online Play through the lottery's website or with the NC Lottery Official Mobile App. The other games are Mega Millions, Lucky For Life, and Carolina Cash 5.
Ticket sales from draw games like Powerball make it possible for the lottery to raise more than $900 million per year for education. For details on how $22.6 million raised by the lottery made a difference in Cumberland County in 2021, visit www.nclottery.com and click on the "Impact" section.