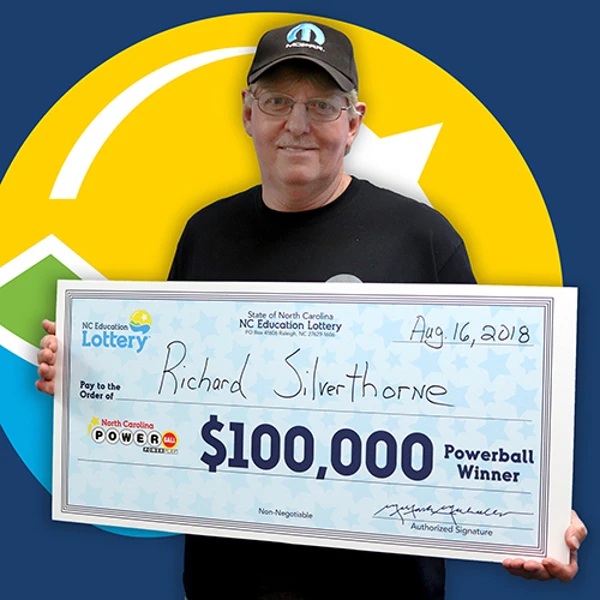 North Carolina – Richard Silverthorne woke up Thursday morning, turned on the news on WITN, and as he watched a report on the winning Powerball numbers discovered he was a $100,000 winner.
"It was sort of hard to believe at first," said Silverthorne, who works in facility maintenance for a local food processing company. "I re-checked it. Several times."
Silverthorne said he almost missed the drawing. When he stopped at the Country Mart on N.C. 903 North in Stokes, he bought his regular Pick 3 ticket and started to leave. Then, realizing it was a Wednesday, he turned around and asked for a $3 Power Play ticket.
The Quick Pick ticket matched four of the white balls and the red Powerball in Wednesday's drawing for a $50,000 win. When the 2X multiplier was picked, his Power Play ticket doubled the win.
Silverthorne got a co-worker to confirm the win at work and then asked for the rest of the day off. A single father since the death of his wife, he picked up his daughter and headed to Raleigh to claim his prize.
He said he planned to pay some bills, buy his daughter a better car − perhaps a Dodge Dart – and take the vacation they didn't get to take this year. The prize money might also help cover the cost of his daughter's senior trip.
Silverthorne's good luck beat odds of 1 in 913,129, making him the biggest winner in North Carolina in the drawing. After state and federal tax withholdings, he took home $70,502.