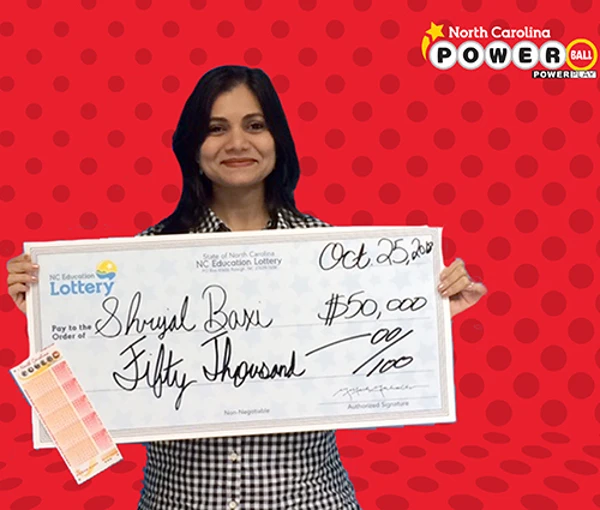 North Carolina – Powerball gives players nine ways to win. Outside of the jackpot, players could win prizes ranging from $4 to $2 million depending on the type of ticket.
"That's part of what makes Powerball and Mega Millions so fun to play," said Mark Michalko, executive director of the N.C. Education Lottery. "The games give you a chance to win a life-changing prize, and they give you other ways to win. So if you don't win the jackpot, there's still a good chance you could win a prize."
That's what happened to Shrijal Baxi of Hendersonville. She won $50,000 in last Saturday's Powerball drawing. She purchased the $2 Quick Pick ticket at the Executive II on Greenville Highway in Hendersonville.
When she found out she won, she couldn't believe it.
"I was speechless," Baxi said. "I had to check the numbers 50 times. It feels amazing!"
Baxi plans to use some of the money to travel and to help pay for her son's education.