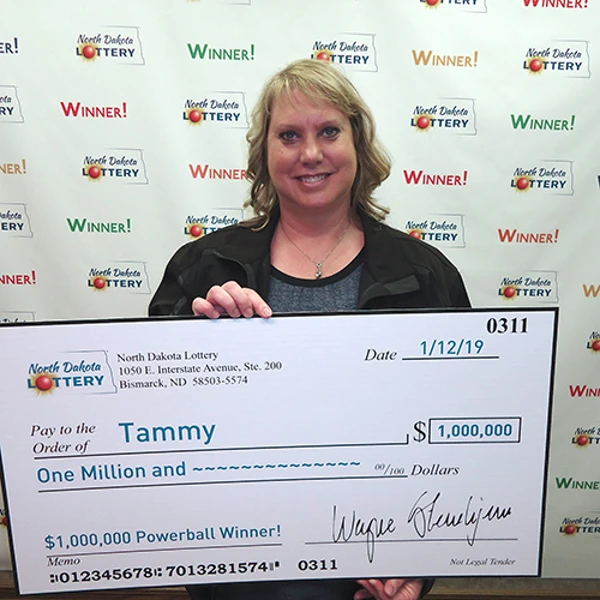 North Dakota – A Powerball Pick * Click online play ticket purchased in North Dakota for the Saturday night draw, January 12, 2019, matched all five white balls, making it worth $1 million. The winning numbers were 7, 36, 48, 57, 58, and the Powerball was 24. The Power Play multiplier was 2.
The winning player wasted no time by making a quick trip to Bismarck on January 15 to claim her $1,000,000 Powerball prize. The winner, Tammy Edland from McHenry, hit it big on the final draw of her Pick & Click online play. Tammy has big plans for her winnings including a kitchen remodel with new cabinets, a truck for her husband and paying off some farm equipment. She also said she is a big fan of the mobile app, which makes tracking her numbers and wins easy and will be using it to hit the Powerball jackpot soon.
The lucky ticket was sold through the North Dakota Lottery Players Club® via the Pick & Click online play subscription service.The Pick & Click online play service allows players to buy tickets from home (online) or with the Players Club official mobile app.Players can purchase play(s) for one draw, up to a full year.Players must have a North Dakota mailing address and be physically located within the borders of the state of North Dakota at time of purchase.