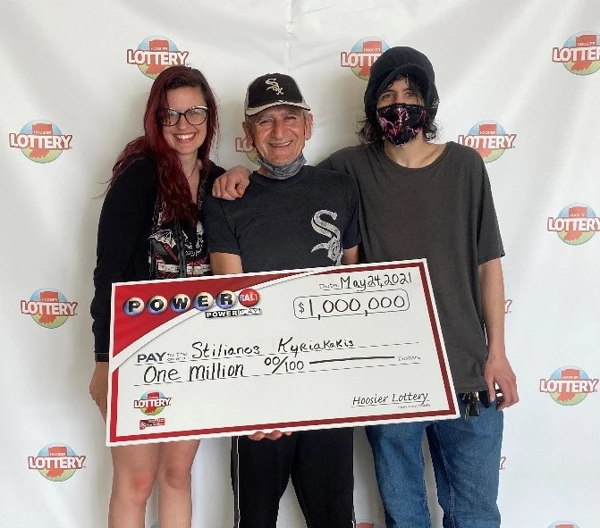 Indiana – Stilianos Kyriakakis, 59, of Chicago claimed a $1 million Powerball® prize on Monday, May 24 at the Hoosier Lottery Headquarters in Indianapolis. He purchased the winning ticket on May 15 in the Hoosier State at Stateline Tobacco & Vape in Hammond, Ind.
After coming to the United States from Crete in 1973, Stilianos became a citizen in 1979. He fell in love with the city of Chicago and the White Sox and found a home there where he raised his two children, Nikoletta and Georgios. "I always told them that if I ever won the lottery, I would split it three ways. I'm happy to keep my word," said Stilianos.
Before the May 15 draw, Stilianos had an extra $20 in his pocket and decided to buy $10 worth of Mega Millions® and Powerball Quick Picks.
A few days later, he went back to the store to get gas and coffee and decided to scan his Mega Millions and Powerball tickets. Although he didn't win anything on the Mega Millions tickets, he was in for quite the surprise. After he scanned his Powerball ticket, he was greeted with a "Please Claim At Lottery" message.
"I didn't think anything of it and put the ticket back in my wallet and drove home," recalls Kyriakakis. Then, after he looked up the numbers online, he was in total shock. "I just kept checking the numbers over and over again and couldn't believe what I was looking at," he said. Stilianos just realized that he had matched every number except the Powerball on his ticket.
He called his adult children and told them they needed to come over to the house right away. His daughter noticed his mood and jokingly asked her dad if he hit the lottery, and he smiled and showed them the winning ticket. He then shared he was going to keep his promise of splitting the money with both of them.
When asked what they all plan to do with the money, Stilanos said he does not have any immediate plans. His daughter, Nikoletta, said she is planning on using the money to save for her daughter and Nursing School. His son, Georgios, is using the money to save for the future and see where life takes him.