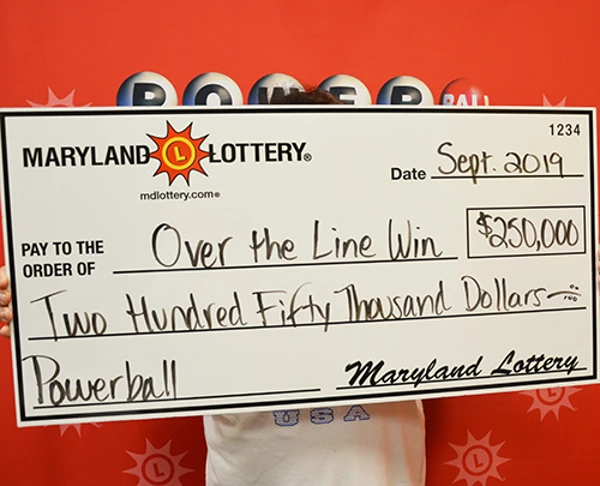 Maryland – A native of the Keystone state frequently crosses the Mason-Dixon Line to take care of business in Maryland — including Maryland Lottery business! On Aug. 31, the Glenville, Pa. resident made such a trip and put $3 on a Powerballticket for that night's drawing. He ended up with a $250,000 Powerball Power Play payday.
The 61-year-old player and his wife were in Thurmont, Md. that day because that's where she bought her car and has it serviced. They enjoyed a meal at Mountain Gate restaurant, which is their favorite dining spot in the area. Afterward, the loyal player walked across the street to 7-Eleven #39147 at 140 Frederick Road to buy a *Powerball *ticket and then went on about his business.
The transaction was routine for the player, who selected the alias "Over the Line Win" for his Lottery publicity. The location of their home a few miles north of the Maryland state line makes excursions south to buy cheaper gasoline and other essentials well worth the travel.
To check his ticket, the lucky player circled the numbers that matched the winning numbers in the drawing: 14, 41, not 46, 56, 57 and the Powerball, 18. If the 46 had been a 50, Mr. "Over the Line Win" would have been a multimillionaire. For matching four of five numbers plus the Powerball on a $2 ticket, a player typically scores $50,000. "Over the Line Win" had paid an extra $1 to add the Power Play multiplier option, which came up ×5 and turned a healthy prize into a hefty one.
"If you're going to spend $2, you might as well spend $3," the winner said while claiming his prize Sept. 3 at Maryland Lottery headquarters in Baltimore.
After checking his ticket that night, the winner's first thoughts were, "I don't believe it. But I do. Is it really true?"
"I thought he won the 50/50," his wife said, explaining the pair had been at an event earlier in the day and participated in a raffle.
"Over the Line Win" and his wife had planned a casino-focused trip to Atlantic City, N.J. for the Labor Day weekend. At first, they weren't sure whether to go ahead with the trip but decided to proceed. The lucky player signed the back of the ticket and they took it with them because they couldn't claim the Powerball prize until Tuesday morning when Maryland state offices opened for business.
The weekend of winning continued in Atlantic City. "I'm coming home with more than I started with," said the wife. They stopped at Lottery headquarters to claim the prize on the way back home on Tuesday. They plan to consult a financial professional about the $250,000 prize and might pay off the mortgage on their house.