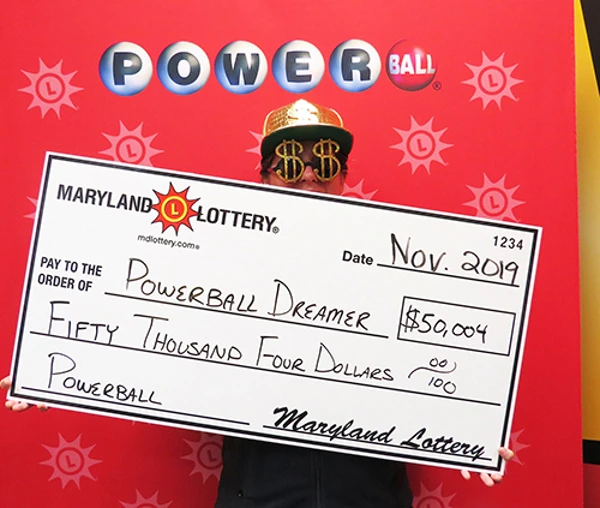 Maryland – A Maryland player who is always dreaming of winning a big Powerball prize had high hopes for the Nov. 2 drawing. The popular game didn't disappoint the Anne Arundel County resident. Although she missed winning the $150 million jackpot by one ball, the mother of two did score a $50,004 prize!
She bought her lucky ticket on a day when winning was on her mind. "We were going out for a fun drive," said her significant other. "It was a beautiful day."
He doesn't play Maryland Lottery games often but drives her to different Lottery retailers. On Nov. 2, he suggested a stop at Quick Save Mart in Annapolis. The business located at 524 Defense Highway has a reputation as a lucky store, they said, and she agreed with his choice. The Gambrills resident bought a $4 quick-pick ticket and they went on their way.
The next day, "Powerball Dreamer" checked her ticket and grew more astonished with every number she matched. "I said, 'Oh, I got the (Powerball) Bonus ball. I got another one … and another one … and another one. I think I got all but one number!'" Doubting her luck, the 52-year-old checked the ticket with her phone using the Maryland Lottery app. Sure enough, she won $50,000 on one line and $4 on the second line of her ticket.
"We didn't know what to think," she said. "We didn't believe it!"
They took photos of the ticket with her signature on the back of it and even pictures of her holding the ticket. They then locked it up in a safe until they could claim their prize at Lottery headquarters in Baltimore. The happy winner plans to pay bills with her windfall and keep dreaming of an even bigger prize.