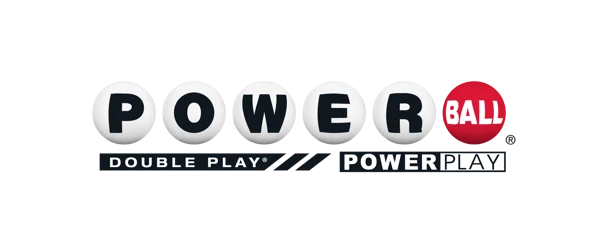 Players will have another opportunity tonight to win the Powerball® jackpot that has grown to be the game's sixth largest grand prize ever. As a result of strong ticket sales across the country, game leaders raised the jackpot estimate this morning from $725 million to $750 million for tonight's drawing. The jackpot has an estimated cash value of $378.8 million.
Tonight's Powerball drawing will be held at the Florida Lottery draw studio in Tallahassee at approximately 10:59 p.m. ET. The drawing will be broadcast by select carrier TV stations and live streamed on Powerball.com. Ticket sale cut-off times vary by jurisdiction, but typically occur 1-2 hours before the scheduled draw time.
"There's a lot of excitement surrounding both Powerball and Mega Millions jackpot runs, attracting new players and those who might occasionally play," said Drew Svitko, Powerball Product Group Chair and Pennsylvania Lottery Executive Director. "Whether it's your first time buying a ticket or you frequently play, if you win the jackpot remember to first, sign your ticket and reach out to your local lottery with any questions. Your local lottery is the best resource for information on ticket sale cut-off times and how to claim a prize."
If a player wins the jackpot in tonight's drawing, they will have the choice between an annuitized prize worth an estimated $750 million or a lump sum payment estimated at $378.8 million. Both prize options are before taxes. If the winner selects the annuity option, they will receive one immediate payment followed by 29 annual payments that increase by 5% each year.
The Powerball jackpot rolled Monday night after no ticket matched all six numbers drawn – white balls 2, 24, 34, 53, 58 and red Powerball 13. The Power Play® multiplier was 2X.
Even though the jackpot was not hit, lotteries are urging players to check their tickets for one of the nine ways to win. The Monday drawing produced more than 1.8 million winning tickets nationwide, with players winning lower-tier cash prizes worth a combined $15.5 million.
The top-winning ticket of the night was a ticket sold in Iowa that matched all five white balls. The Match 5 prize is $1 million, but since the ticket included the Power Play® option for an additional dollar, it increased the $1 million prize to $2 million.
The Powerball jackpot was last hit in the April 19, 2023 drawing, when a ticket in Ohio matched all five white balls and the red Powerball to win a grand prize worth $252.6 million. Since then, there have been 35 consecutive drawings without a jackpot winner.
Powerball tickets are $2 per play. Tickets are sold in 45 states, the District of Columbia, Puerto Rico and the U.S. Virgin Islands. More than half of all proceeds from the sale of a Powerball ticket remain in the jurisdiction where the ticket was sold. Powerball drawings are broadcast live every Monday, Wednesday and Saturday at 10:59 p.m. EST from the Florida Lottery draw studio in Tallahassee. Powerball drawings are also live streamed on Powerball.com.
The overall odds of winning a prize are 1 in 24.9. The odds of winning the jackpot are 1 in 292.2 million.
Top 10 Powerball Jackpots
$2.04 Billion – Nov. 7, 2022 – CA
$1.586 Billion – Jan. 13, 2016 – CA, FL, TN
$768.4 Million – March 27, 2019 – WI
$758.7 Million – Aug. 23, 2017 – MA
$754.6 Million – Feb. 6, 2023 – WA
$750 Million (est.) – July 12, 2023
$731.1 Million – Jan. 20, 2021 – MD
$699.8 Million – Oct. 4, 2021 – CA
$687.8 Million – Oct. 27, 2018 – IA, NY
$632.6 Million – Jan. 5, 2022 – CA, WI