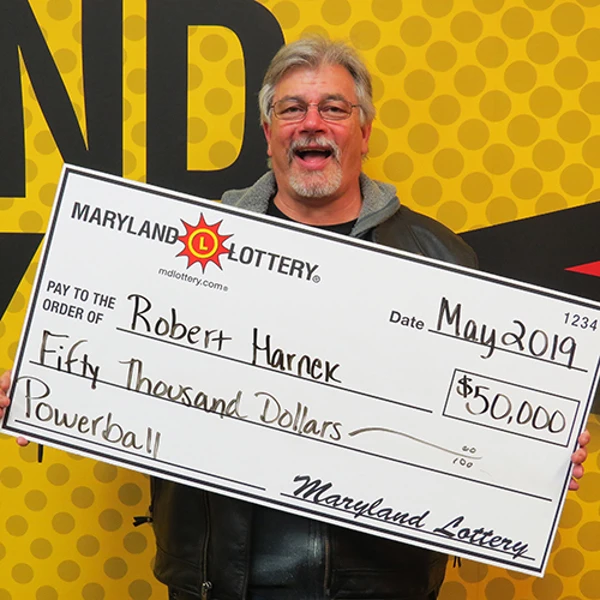 Maryland – Robert Harnek has the good fortune of having a serious Maryland Lottery player for a best friend. The Harford County engineer rarely buys Lottery tickets, except when the two hang out, and then he only plays Powerball and Mega Millions.
The Maryland friends ride their motorcycles together whenever possible and plan to split any jackpot they win. A $2 ticket Robert bought for the May 8 drawing at Klein's ShopRite in Belcamp, Md., delivered a lower-tier $50,000 prize that he says will give the motorcyclists plenty of enjoyment.
Robert didn't even realize Lottery luck had arrived until days after the drawing.
"We were hanging out at Looney's (Pub) in Bel Air when I remembered that I had a few Powerball tickets in my wallet from our last ride," said the 57-year-old. "When the bartender came back from checking them, I could tell by her face that something was up."
Never having encountered a winning ticket of that magnitude, the bartender was unsure of what to do. "She did hand me a slip from the machine that showed the prize. I looked at her and said, 'Are you kidding me?' "
The Abingdon man has several plans for his $50,000 prize, which was the only one awarded in Maryland for the drawing. "I want to pay off my Harley and share the rest with my fiancée, my family and friends."
Robert's lucky Lottery retailer, Klein's ShopRite, is located at 1321 Riverside Parkway in Harford County.