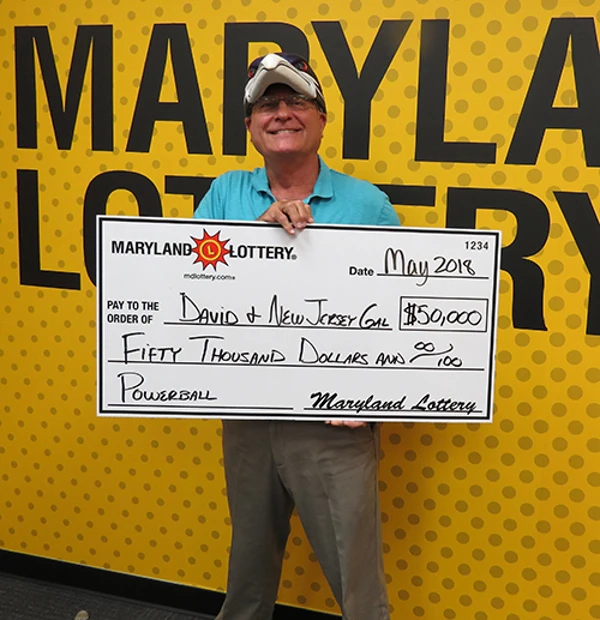 Maryland – A pair of Powerball**players living in two different states made a pact that put both of them in the Maryland Lottery Winner's Circle. David White of Carroll County and his friend, dubbed "New Jersey Gal," shared a ticket that was a $50,000 winner in the Saturday, May 5 Powerball drawing.
Friends for more than 20 years, David and "New Jersey Gal" each buy Powerball tickets and then share the numbers via text message. After the drawing, they split any prizes.
The 67-year-old father of four adult children and grandfather of eight works as a consultant to construction companies, traveling the world to handle all types of projects. Luckily for David and "New Jersey Gal," he was home last week and bought the winning ticket at College Square Liquors, located at 444 WMC Drive in Westminster.
David plans to spend part of his prize paying off his youngest child's student loan while "New Jersey Gal," who works in the restaurant field, plans to pay bills with her share of the big win. A major Baltimore Ravens fan, David is also looking forward to attending some home games with his friends.
No one hit the jackpot, which rolled to $233 million for the Wednesday, May 9 drawing with a cash option of $139.1 million. David and "New Jersey Gal" have, of course, joined the pack of Powerball fans hoping the big jackpot win comes their way.