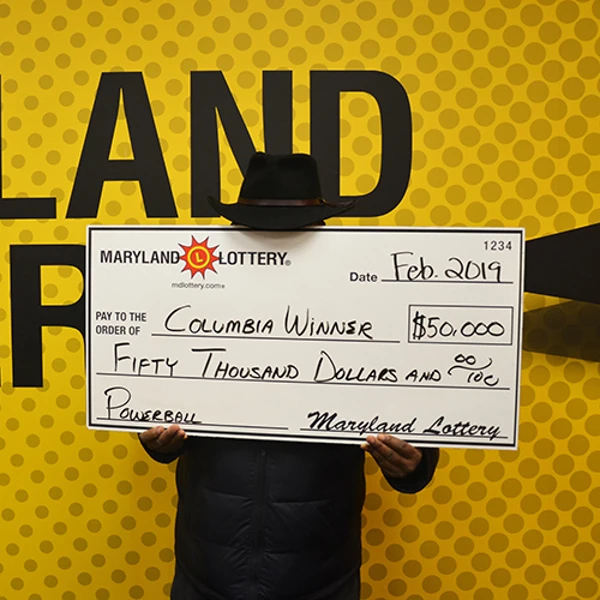 Maryland – After joking with his wife of 40-plus years that he and his son were going to start doing some traveling, the Columbia, Md. woman countered, "With what?" Her husband replied, "I won a few dollars."
That's when he showed her the $50,000-winning ticket from the Feb. 20 Powerball drawing.
The loyal Lottery player, who claimed the prize on Feb. 22 at Maryland Lottery headquarters in Baltimore, said he is giving the winnings to his wife to spend. Our "Columbia Winner," as he dubbed himself, plans to keep playing his favorite Lottery games in hopes of landing a jackpot prize.
The Howard County resident was one of 31 players in the country and the only one in Maryland to win a $50,000 prize in the Feb. 20 Powerball drawing. Another lucky Maryland player won $1 million in the same drawing on a ticket purchased at Dual Highway BP in Hagerstown. That prize is still unclaimed!
Our 73-year-old winner buys his Lottery tickets for the week while he does his grocery shopping at Giant #111, located at 6480 Freetown Road in Columbia. "Columbia Winner" bought his $4 lucky quick-pick ticket on Feb. 16 and didn't check his Lottery luck until the following Thursday. The father of three and grandfather of one regularly plays Powerball, Cash4Life, Mega Millionsand*Multi-Match**, *so he always has lots of tickets to check. He often wins small amounts from $10 to $50 and can cash them at the store.
On Feb. 21, however, the store clerk scanned his Powerball ticket and her eyes opened wide, the lucky winner recalled.
"She said, 'Let me check this again,' " but the result was the same — a $50,000 prize. "Columbia Winner" calmly put the ticket in his wallet and went on his way.
His wife was dubious about his win and the fact he planned to turn over his winnings to her.
"She didn't believe me at first," said the happy husband. His daughter had the same reaction. Regardless, he's ready to keep playing and chase the ever-growing jackpots.