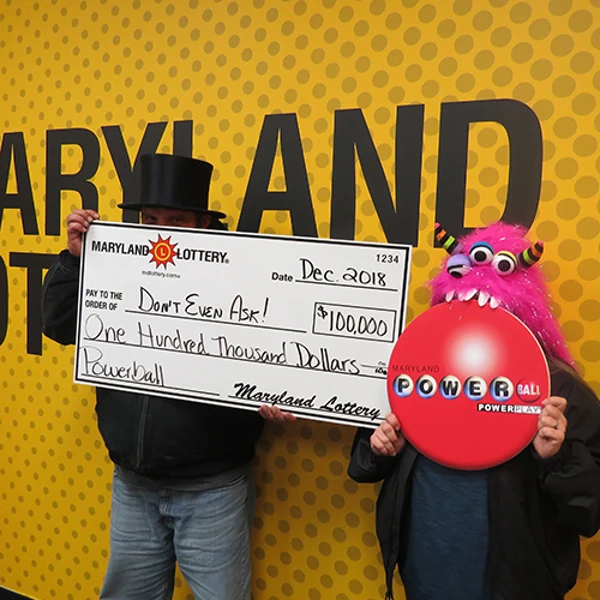 Maryland – A Maryland husband-and-wife Powerball team are $100,000 richer after buying a quick-pick ticket for the Dec. 8 drawing at a Talbot County gas station.
However, you won't hear even a whisper about their Lottery luck from the happy pair, who dubbed themselves "Don't Even Ask." They plan to keep the Powerball prize a secret.
The lucky purchase stemmed, in part, from a bit of Mega Millions luck. The Eastern Shore restaurant employee enjoyed a $6 win in that game on Dec. 7. She asked her spouse to cash the ticket and reinvest the prize in more Lottery games.
"I nagged him for an hour," the grandmother of eight said with a laugh. "I said, 'Get me a holiday scratch-off and a Powerball ticket.' He finally did it!"
Her helpful spouse also added the Power Play multiplier feature to the Powerball ticket he bought at Easton Sunoco located at 8359 Ocean Gateway. The next day, the 50-something mother of three remembered the purchase and suggested they check the ticket. "I had forgotten about it," she said. "It was hidden under a [computer] mouse pad."
Their celebration began when they realized they matched four numbers and the Powerball for a $50,000 prize. The Power Play multiplier doubled their win!
"I'm still agog," she said. "I signed that sucker as soon as I knew we won. I haven't been able to sleep. I've even forgotten to eat."
Lottery officials always encourage players to sign the back of winning tickets immediately.
"Don't Even Ask" plans to pay off her car loan and credit card debt with the prize. The couple will put the remainder of the windfall into savings.