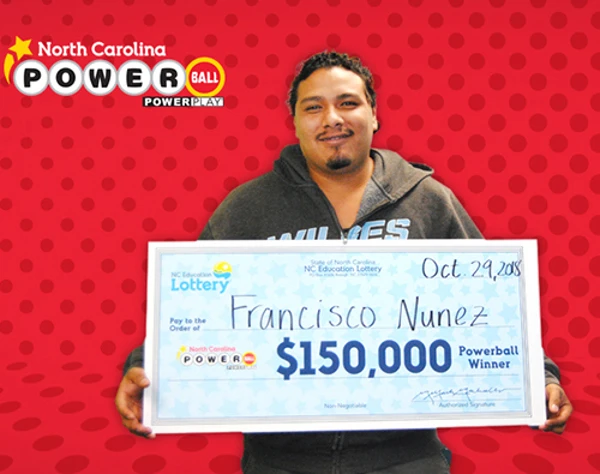 North Carolina – For Francisco Nunez of North Wilkesboro, a Powerball ticket bought online became an unexpected birthday surprise when he won $150,000 in Saturday's drawing.
Nunez, who works at Tyson Foods, realized he was a big winner while playing video games early Sunday morning.
"I was just hanging out, playing some video games online," said Nunez. "I was getting bored, so I decided to check my email. I had an email from the lottery that said I was a winner and my prize was over $600. So I logged in to my account online, and I started shaking when I saw the amount I had won."
Nunez said he immediately ran over to his girlfriend, Amy, and asked, "Can you believe this? I think I won $150,000!"
"I was in complete shock," Amy said. "I mean, you see it happen, but I never expected it to happen to him! It's unbelievable. I'm so excited!"
He claimed his prize Monday at lottery headquarters in Raleigh. After required state and federal tax withholdings, Nunez took home $105,752. He plans to use some of the money to help his family.
Nunez's $3 Power Play ticket was one of three in North Carolina that matched four of the white balls and the Powerball in the drawing to win $50,000. Because he purchased the Power Play feature, the prize tripled to $150,000 when the 3X multiplier was drawn.