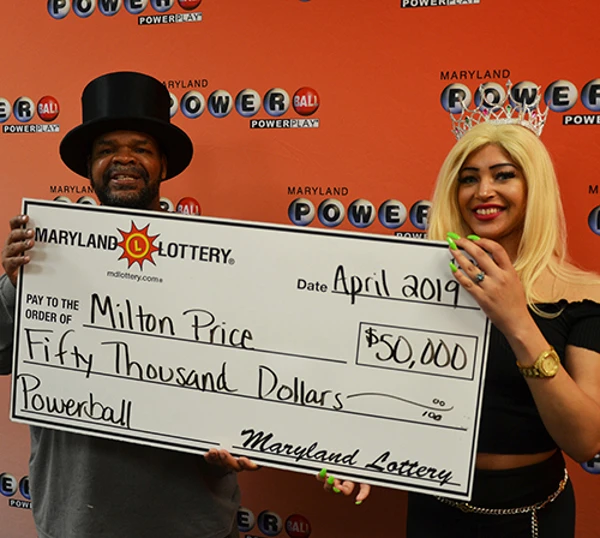 Maryland – Milton Price of Maryland has big plans for when he hits the jackpot in a Powerballor Mega Millionsgame: "I'm going to open up a shelter. I want a church, a place where the homeless can come to shower, rest and eat."
In that sense, the District Heights resident was mildly disappointed when he hit four of the five regular balls plus the Powerball for a $50,000 third-tier win in the April 3 drawing. Mild is the operative word, though. He and his girlfriend, Latasha Day, were so happy that they misplaced Milton's paperwork after gathering it together.
"I got my birth certificate and Social Security card and put it down. I forgot where I put it," Milton said. "We were dancing around the house!" The couple spent an hour searching before they relocated the documentation required to claim the prize at Maryland Lottery headquarters in Baltimore.
Milton, 53, has played jackpot games regularly for about eight years and been increasingly confident he will someday win the big prize so he can open a mission and church. Earlier in the day of the April 3 drawing, he bought his $2 quick-pick ticket at 7-Eleven #36880 in Suitland. He told Latasha that he was going to win and then dropped her off at her home.
"I already knew it!" he said.
"He called me the next morning," Latasha said. "She said, 'What did you wake me up for,' " Milton recalls. He went on to say, "Didn't I tell you I was going to win!"
Milton planned to pay off his bills with his prize. He's been working toward that goal and even before the win had settled some debt. His landscaping business was slow during the winter months so the spring win came at a good time of year.