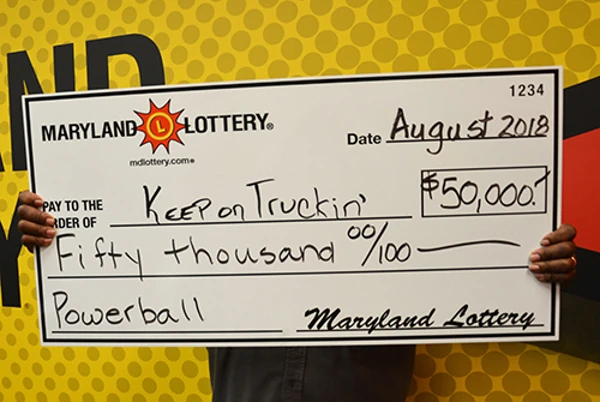 Maryland – A $50,000 winning Powerball ticket will help a Maryland man keep on truckin' and achieve two financial goals.
A dump truck driver by profession, the 65-year-old Hurlock resident plans to use some of the proceeds from his prize in the Aug. 11 drawing to pay off the loan on his pickup truck. "Keen on Truckin,' " as the anonymous winner dubbed himself, also plans to provide a substantial, though belated, wedding gift to his daughter. A dozen years ago, he said, he gave her away in the ceremony but lacked funds to give her a gift he considered appropriate.
"She said, 'Don't worry about it, Daddy,' " the happy winner recalled. "She's a wonderful girl."
"Keep on Truckin' " was at Mike's Corner Store at 163 Main Street in Preston buying new Lottery tickets and checking others from previous drawings when he realized he had won big.
"It was like 'Sanford and Son.' I grabbed my heart like I was having a heart attack!" the happy winner said with a wide smile. In the iconic 1970s TV show, Fred Sandford, played by pioneering comic Redd Foxx, would grab his chest with one hand and stagger backwards when confronted with surprising news.
The Dorchester County man is a loyal Maryland Lottery player; he enjoys playing draw games like Powerball and the daily numbers games, as well as scratch-offs. "I don't drink very often. I don't smoke. It's a little hobby I enjoy," he said.