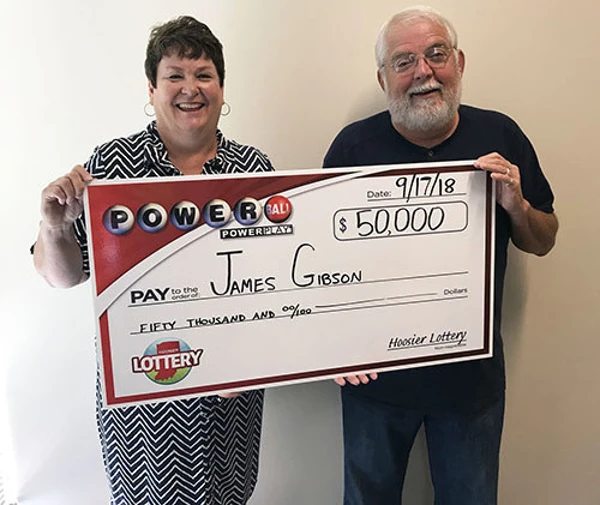 Indiana – Jim Gibson was working with his tools when he needed a break. He decided to take his Powerball ticket to the store to check on whether it was a winner.
"I went into the store I normally go to, I scanned it and it said, 'You're a winner,'" Jim recalled while claiming his $50,000 Powerball prize at Hoosier Lottery headquarters.
The scanner Jim used didn't tell him how much he won, so he took it to the cashier to check.
"He says, 'Do not lose this ticket. I don't know what you've won, but it's serious,'" Jim said.
Jim had matched 4 numbers and the Powerball in the Sept. 12, 2018 drawing for a $50,000 prize. He plays Powerball each week, picking one set of numbers himself and buying four Quick Picks. One of his Quick Picks was the winner. He purchased the winning ticket at BG31, 3131 E. Troy Ave., Beech Grove.
Jim retired from Amtrak after 40 years. He claimed the prize with his wife, Vicki, after they had told their three adult children about the win.
"They didn't believe us at first," Vicki said.
The couple intends to give 10 percent of their winnings to their church. They had a trip to Disney already planned, so some of the prize money will go toward the trip. Most of the rest will go toward normal living expenses.