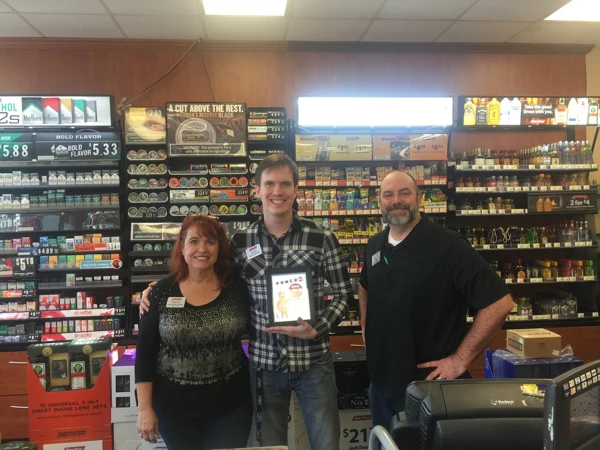 BATON ROUGE - Kicking off the new year with a bang, a $1 million Powerball prize was claimed under the name EDR Trust of St. Tammany Parish yesterday at Louisiana Lottery headquarters. The big winning ticket was purchased in Slidell for the Nov. 18, 2017 drawing.
"We just didn't believe it!" the trust's beneficiary exclaimed about the moment he discovered the $1 million win. "I went into a retailer to check about 20 tickets and the clerk got very quiet and told me I needed to sign my ticket right then and cash it at Lottery headquarters. Then we just went about our night out looking at Christmas lights."
The winning ticket was purchased at RaceTrac Petroleum #380 in Slidell. The store will receive a one-time bonus of $10,000, which is 1 percent of the prize, for selling the million-dollar ticket.
The ticket matched all five white-ball numbers to earn the big prize. The EDR Trust received $700,000 after state and federal tax withholdings. The trust beneficiaries said they plan to use the windfall to build a pool.
Photo Caption: RaceTrac Guest Service Associate Sherry Madeley, General Manager Scott Sappington and Comanager Richard Marschke show off RaceTrac Petroleum #380's celebratory flyer announcing that their location sold the big winning ticket!